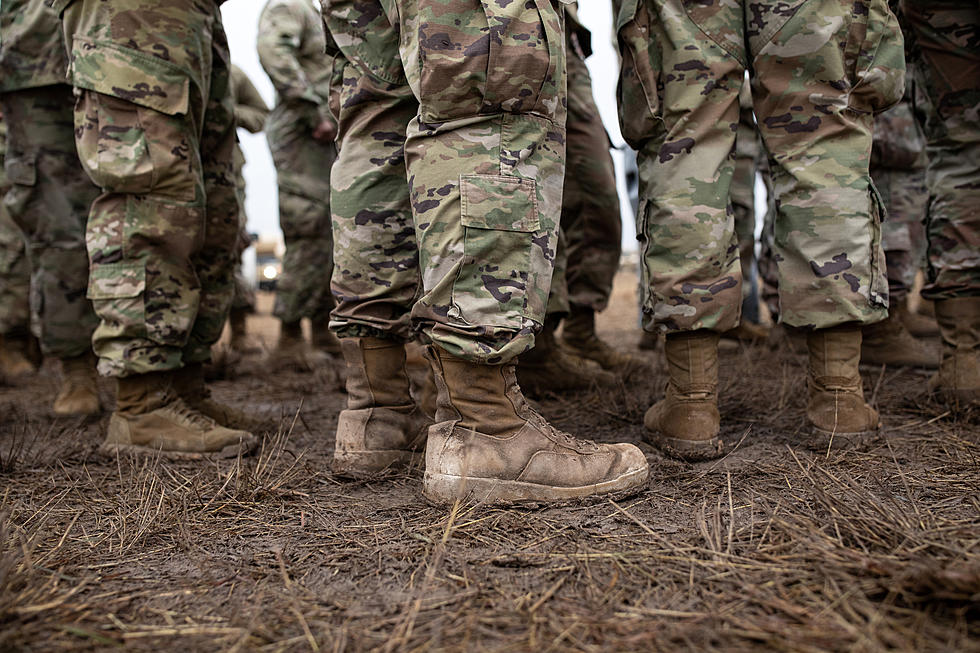 Know What The Biggest Military Unit At El Paso's Fort Bliss Is?
Getty Images
There are a ton of people serving their country at Fort Bliss, Texas. One unit in particular has the most of them.
With over 31,000 active duty military, about that many retirees and 33,825 family members, Fort Bliss, Texas makes up a big chunk of El Paso's population.
That's not counting civilians, family members and more. When you add everybody up, Fort Bliss' total population sits around 150,000 at any given moment.
Not all of those people are active duty and the ones that are don't all do the same job.
There are several units at Fort Bliss, doing all kinds of different jobs for all kinds of different units toward many different ends.
What Units Are At Fort Bliss?
According to army.mil, they are:
1st Armored Division.
Garrison.
32nd Army Air and Missile Defense Command.
CONUS Replacement Center.
Joint Modernization Command.
93d Military Police Battalion.
Mobilization Brigade.
Army Field Support Battalion-Bliss.
1st Armored Division – America's Tank Division, is an active component, U.S. Army, armored division located at Fort Bliss, Texas, consisting of approximately 17,000 highly-trained Soldiers and with a lethal mix of combat capabilities, including tanks, artillery, attack helicopters, Bradley Fighting Vehicles, transport helicopters and robust sustainment capabilities.

America's Tank Division routinely conducts operations in support of U.S. military geographic combatant commands including AFRICOM, CENTCOM, EUCOM, INDOPACOM and SOUTHCOM areas of operation and is currently supporting missions in 20 countries on five continents.- army.mil
Which Fort Bliss Unit Has The Most Personnel?
That 17,000 head count gives the 1st Armored Division, aka "Old Ironsides", the most personnel in a single unit based at Fort Bliss.
The 1st Armored Division officially moved here from their former home base in Germany in 2011.
Explore the Gun Range at the EPCC Mission Del Paso Campus
Located at the El Paso Community College Mission Del Paso Campus is the the Law Enforcement Training Academy. Inside they teach self-defense classes & have a gun range open to the public.