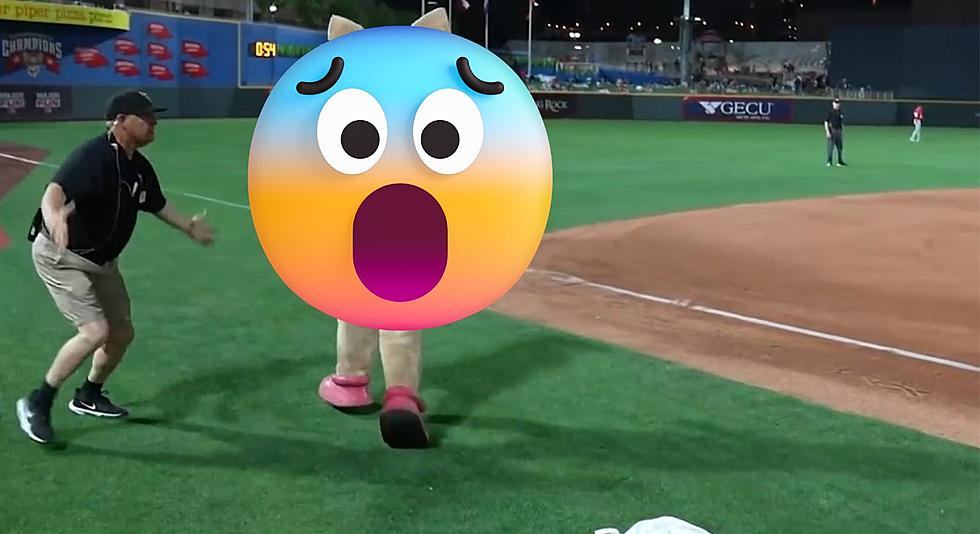 Streaker Exposes Himself on Field during Texas Minor League Baseball Game
El Paso Chihuahuas Facebook
There was a full moon at a recent El Paso Chihuahuas baseball game when a field intruder seized the moment and shocked the crowd exposing himself during a break in the action.
The wild moment started innocently enough when the prankster – wearing an El Paso Chihuahuas team uniform -- made his way onto the grass and began swinging his hips to the Mexican folk song playing on the stadium speakers.
Enter your number to get our free mobile app
Mr. Fuzzbutt
Things took a quick turn to the naughty when Mr. Fuzzbutt suddenly went all Magic Mike on the crowd tearing his shirt off first then his pants before scampering onto the infield exposing his hindquarters and Ken doll-like frontside to an amused hometown crowd.
The streaker then ran into the outfield with his arms fully outstretched like the wings of an airplane and did a somersault before ending the chaos.
Doggone It, Chico
Hold on a minute. I've just been informed the mad scene was actually the work of the team's 6-foot-tall Chihuahua mascot, Chico.
It seems he got a little carried away celebrating his birthday by stripping down to his birthday suit.
Who's a good boy? Not Chico.
But that explains why instead of being arrested on charges of criminal trespass and disorderly conduct as most on-field streakers would have been, Chico received a round of ap-paws, a pat on the head, and was given a few Scooby snacks.
Unleashing the Ruff Stuff
Chico Birthday Fun
30 famous people you might not know were college athletes
Stacker
dug deep to find 30 celebrities who were previously college athletes. There are musicians, politicians, actors, writers, and reality TV stars. For some, an athletic career was a real, promising possibility that ultimately faded away due to injury or an alternate calling. Others scrapped their way onto a team and simply played for fun and the love of the sport. Read on to find out if your favorite actor, singer, or politician once sported a university jersey.