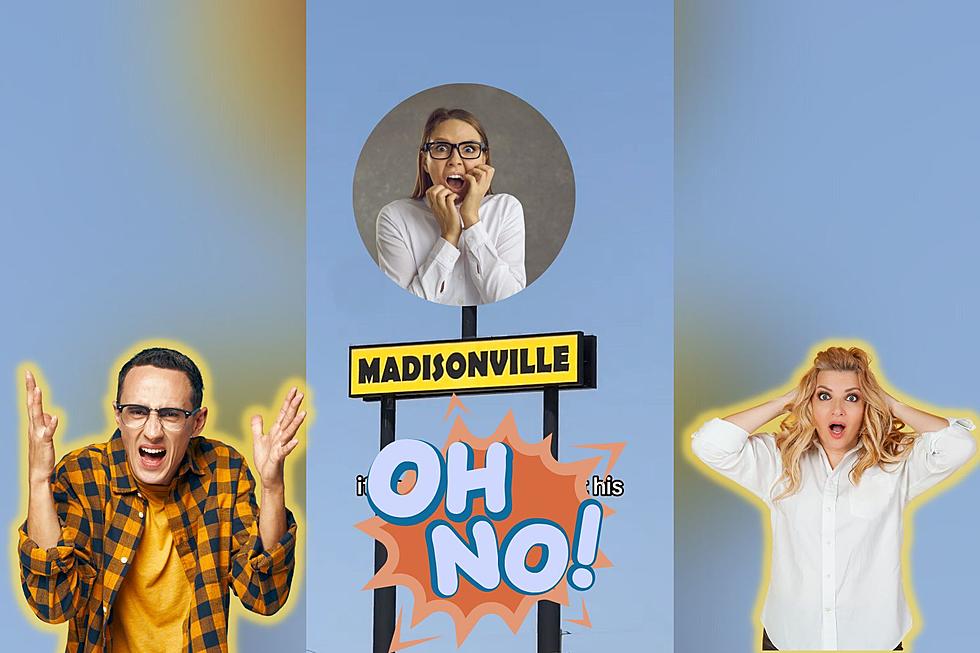 VIDEO: Not Bucky! Heat Affects Texas Original In An Unexpected Way
Tik Tok herefora_moment/Canva
We're all tired of the Texas heat aren't we? The grass is way too brown, stepping outside requires a degree of courage not many have, and most importantly, we just don't want to catch on fire do we?
However, for those who look around in the heat of the Lone Star State, you might how the sun bearing down upon us that things are much different as temps go to triple digits. Everyone notices AC Units never stop running do they. But can our air conditioning stop everything from overheating?
Well, it turns out, not even air conditioning could stop what happened to a Texas original's sign with the wave of heat we've recently experienced.
One Buc-ee's Sign Can't Handle The Heat In Texas
So we head to Madisonville, Texas where Bucky The Beaver wasn't ready to face the sauna that Texas is sometimes:
Bucky no! What happened to you? How can they get you back into smiling shape?
But...can we examine the sign a little bit more? Was it truly melted as the video claims? To be honest, it somewhat looks like that wind may have caused the damage.
Then again though, it feels like even the wind blows hot in the state of Texas. Even run around in the Texas heat? It feels like warmth grows instead of someone cooling off.
What do you think? Did the heat or the wind cause the damage? Let us know by sending us a message using the chat feature on our FREE station app!
One of Texas' biggest Buc-ee's just turned 8 in Temple.
Temple, Texas is home to one of the biggest Buc-ee's, and just turned 8 years old.
Top 25 Delicious Foods & Drinks That Define The Great State of Texas!
There's more to Texas than just Dallas Cowboys and oil in fact, Texas has helped shape the taste of America. From BBQ, to Tex Mex to Ice Cream and beyond, Texas has introduced the rest of the U.S. to the Texas way of life through food. So what foods and drink make Texas so special? Let's take a look.
Adios Texas! Here Are The Ten States Former Texans Move To
Moving away from Texas is always a daunting thought. But where do the former citizens of Texans go when they leave? The top ten is right here.
10 Texas Donut Shops Make Best In USA Including Number One
The 10 Texas donut shops that ranked as tops in the USA as ranked by Yelp, and compiled by
CW33
.