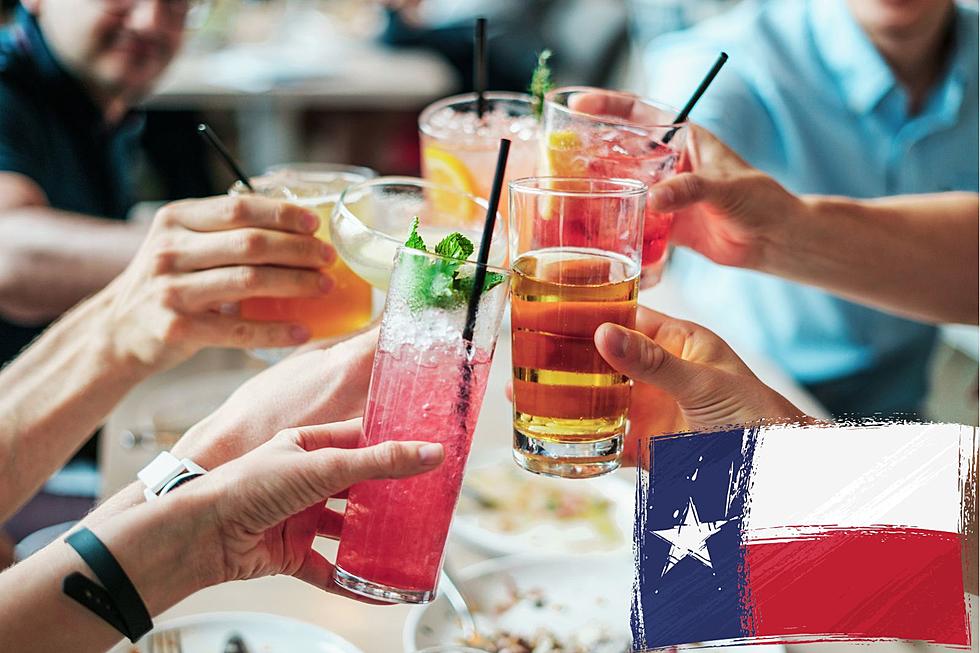 Do You Know Where Texas' Number One Drunkest City Is?
Canva
There's nothing like a good party in the state of Texas is there? Of course there's so much that goes into a Texas celebration. Things like BBQ and bouncy houses for the kids for example. But let's turn our attention to the adults at the party in question.
Now, not all adults are going to partake, but their might be some alcoholic beverages at the party. Hey, drinking a beer now or again isn't a bad thing, everything in moderation is important. But some decide to drink a little more than others.
You might be wondering now if there is a city in Texas that partakes in more alcohol than others. Well, as it turns out, yes, one area of Texas does take the title of drunkest.
Where's The Drunkest City In The State Of Texas?
So to find out, we found the data from 247Tempo. But how did they determine how drunk one city was in Texas? Well with four factors with the data the city provided:
- Adults binge or heavy drinking: 21.6%
- Driving deaths involving alcohol: 20.7%
- Median household income: $56,714
- Metro area population: 429,120
So with all the data collected, it's time to find out to out which city in Texas has the title of most drunk in Texas. If you guessed Corpus Christi from the data, then you've guessed correct!
However, always remember Texas: don't drink and drive, and if you do decide to drink, make sure you have a way to get home safely!
Texas Is Number 1 In The USA In These Categories
According to research at OnlyInYourState.com, Texas is #1 in the USA at these things.
Top 25 Delicious Foods & Drinks That Define The Great State of Texas!
There's more to Texas than just Dallas Cowboys and oil in fact, Texas has helped shape the taste of America. From BBQ, to Tex Mex to Ice Cream and beyond, Texas has introduced the rest of the U.S. to the Texas way of life through food. So what foods and drink make Texas so special? Let's take a look.
16 Iconic Foods That Originated In Texas According To Tasting Table.
Tasting Table
made a list of 16 iconic foods that originated in Texas. This is a gallery of those 16 foods.
11 Oldest Towns In Texas, '1' Is Closer Than You Think
These are the 11 oldest towns in Texas according to
A-Z Animals