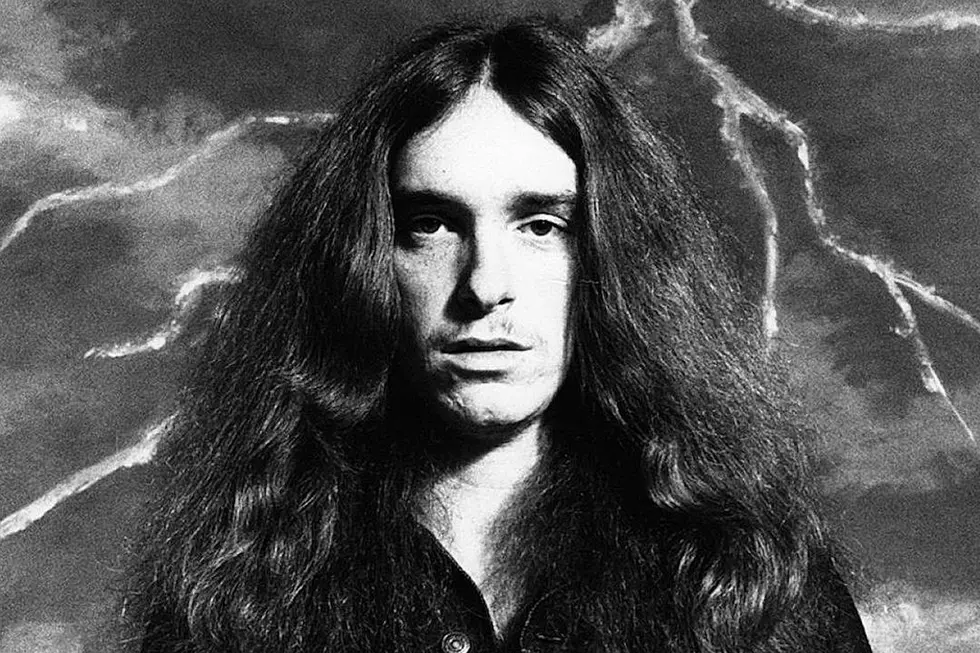 Why Cliff Burton Was Metallica's Secret Weapon
Fin Costello / Redferns, Getty Images
Metallica are undeniably huge and loved around the world, but what if Cliff Burton had never died? And why do fans refer to Burton as Metallica's secret weapon?
The beloved bassist tragically died at the young age of 24, but in his short life managed to leave quite a mark.
READ MORE: Metallica's Trujllo Reflects on Promise Made to Cliff Burton
Metallica emerged in the '80s as one of metal's brightest new stars. The upstart rock band featured singer/guitarist James Hetfield, guitarist Kirk Hammett, drummer Lars Ulrich and bassist Cliff Burton and these "four horsemen" rode to the top of the metal genre on the strength of the Kill 'Em All, Ride the Lightning and Master of Puppets albums.
But on Sept. 27, 1986, in the midst of a European tour, tragedy struck as Burton was killed in a bus crash.
It's not very often where the bass player steals a show, but that was Burton's approach to the bass and what attracted James Hetfield and Lars Ulrich to him. He was bold and played his own style with the conviction of a lead guitarist.
In this mini Metallica documentary we look at some lingering questions about the legendary bassist. What was it that Cliff Burton added to the band? And why is it that to this day, there's a moniker among Metallica fans toward the four-string shredder: Metallica's secret weapon. And be sure to get tickets to see Metallica in their current form here.
What if Cliff Burton Didn't Die?
This Loudwire video was sponsored by Nord VPN. Get exclusive NordVPN deal here: https://NordVPN.com/loudwire
It's risk free with Nord's 30 day money-back guarantee!
Top 66 Hard Rock + Metal Bassists of All Time
See Loudwire's picks for the Top 66 Hard Rock + Metal Bassists of All Time