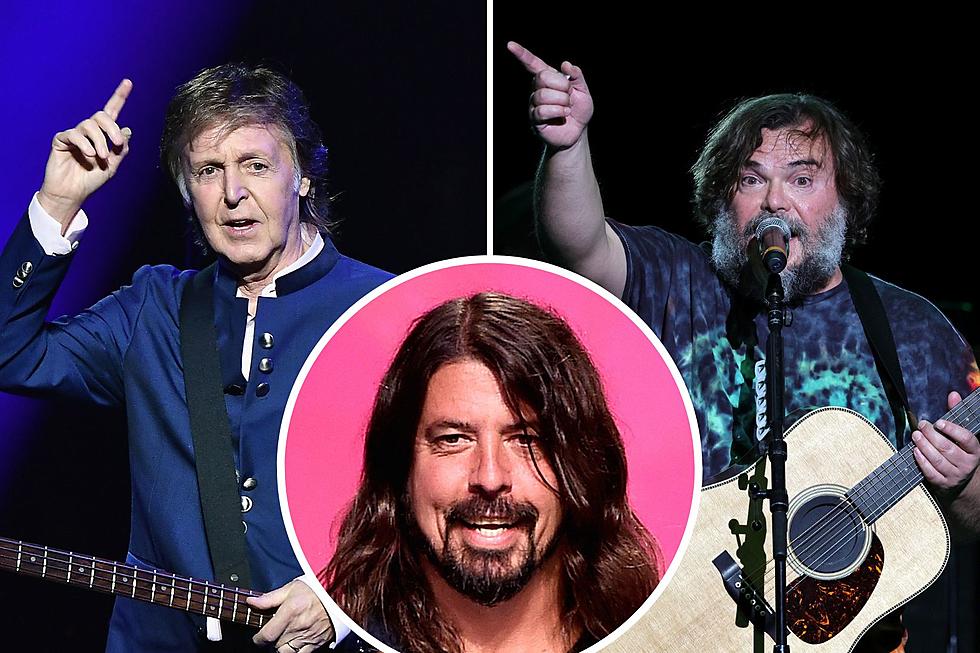 Legendary Musicians Talking About Dave Grohl
Gustavo Caballero, Getty Images / Ethan Miller, Getty Images / Kevin Winter, Getty Images
Here are musicians talking about Foo Fighters and Nirvana legend Dave Grohl.
He's one of the most universally beloved figures in rock and for good reason. Sure, his hit-making with both bands is reason enough, but there's so much more to him than writing great songs that resonate with multiple generations. Grohl is never mired in controversy and always speaks about music in the most celebratory, uplifting ways rather than constantly bemoaning the state of the music industry and all the change that has taken place, which is something many of his peers are keen on doing.
Grohl has a sense of humor and a vibrant rock 'n' roll spirit, but even so, there's a couple musicians out there who have spoken ill of him, which is a bit bewildering. Well, not so much in the case of late GWAR front-thing Oderus Urungus, but he's talked smack about everyone.
Naturally, Oasis' Gallagher brothers took completely opposing stances, which should surprise absolutely nobody as those two can't agree on a single thing ever amid a contentious beef that's gone on for decades. One brother basically thinks Grohl lacks substance while the other acknowledged that the musician has a knack for songwriting. Typical Gallagher brothers behavior! If they agreed, that's how we know there might be a sliver of truth to all the endtime proclamations out there.
READ MORE: Totally Unforgettable Dave Grohl Moments - Playing the Devil in 'Tenacious D' + More
Meanwhile, Paul McCartney of The Beatles had perhaps the most praise of anyone for Grohl and when a living Beatle is talking about how great you are, any naysayer doesn't really matter, right?
Watch the full Loud List video of musicians talking about Dave Grohl below.
See all of the Foo Fighters' upcoming tour dates and get tickets at this location.
Legendary Musicians Talking About Dave Grohl
A Photo Timeline of Foo Fighters' Legendary Career
A photo timeline of Foo Fighters' career.