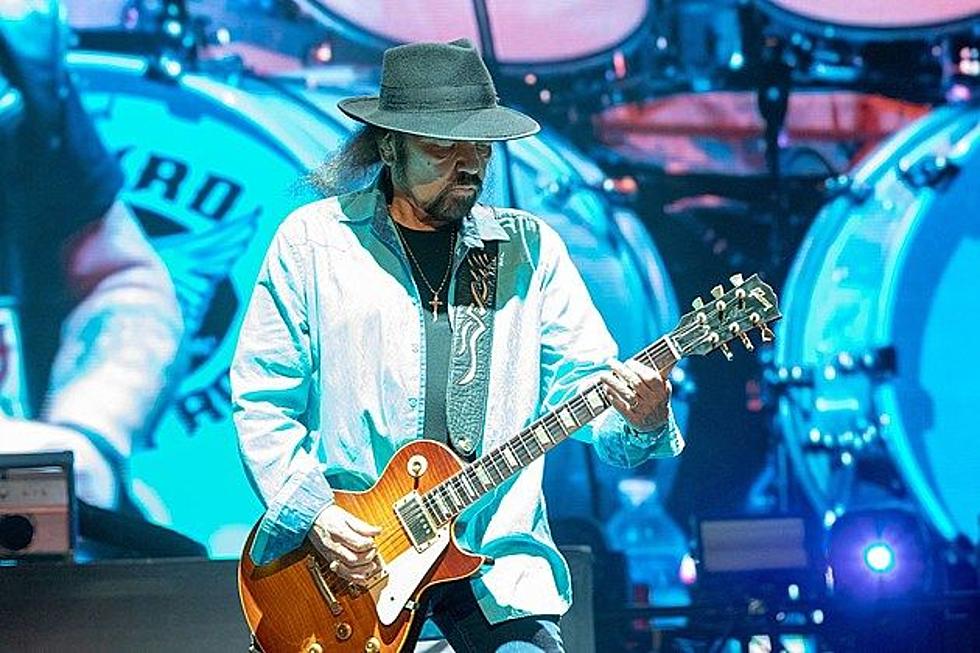 Gary Rossington, Last Original Lynyrd Skynyrd Member, Dead at 71
Suzanne Cordeiro, Getty Images
Gary Rossington, the last original member of Lynyrd Skynyrd, is dead at the age of 71. A cause of death was not specified, however, the guitarist had dealt with some health issues in recent year.
The band shared the news via a statement on Facebook.
It is with our deepest sympathy and sadness that we have to advise, that we lost our brother, friend, family member, songwriter and guitarist, Gary Rossington, today. Gary is now with his Skynyrd brothers and family in heaven and playing it pretty, like he always does. Please keep Dale, Mary, Annie and the entire Rossington family in your prayers and respect the family's privacy at this difficult time.
Rossington, who was a founding member of the legendary Southern rock group, survived the tragic 1977 plane crash that killed singer Ronnie Van Zant, guitarist Steve Gaines, and backing vocalist Cassie Gaines. A year prior, Rossington had survived a car accident when his vehicle hit an oak tree.
While initially part of the band from 1964-1977, the guitarist returned for their reunion in 1987 and had played with the band full time from 1991 until his death, appearing on all of the Lynyrd Skynyrd releases.
READ MORE: Rock + Metal Acts With the Most Top 40 Songs
In addition to Lynyrd Skynyrd, the guitarist also performed as part of the Rossington Collins Band with fellow Skynyrd musician Allen Collins. The two musicians recorded a pair of albums between the initial Lynyrd Skynyrd split and their 1987 reunion. He also recorded a pair of albums with his wife Dale Krantz-Rossington under the moniker The Rossington Band.
With Rossington's death, singer Johnny Van Zant, who joined with 1987's reunion, remains the longest tenured member of the band. Rickey Medlocke, who performed with the group in 1971-1972, returned to the band in 1996.
Lynyrd Skynyrd will be hitting the road this spring for their 50th anniversary tour, playing alongside ZZ Top. See dates and get ticketing info here.
Revisit some of Rossington's musical history with Lynyrd Skynyrd below.
Lynyrd Skynyrd, "Sweet Home Alabama"
Lynyrd Skynyrd, "Simple Man"
Lynyrd Skynyrd, "That Smell"
Lynyrd Skynyrd, "Gimme Three Steps"
Rockers We've Lost in 2023
Rock and metal musicians and icons who died in 2023.