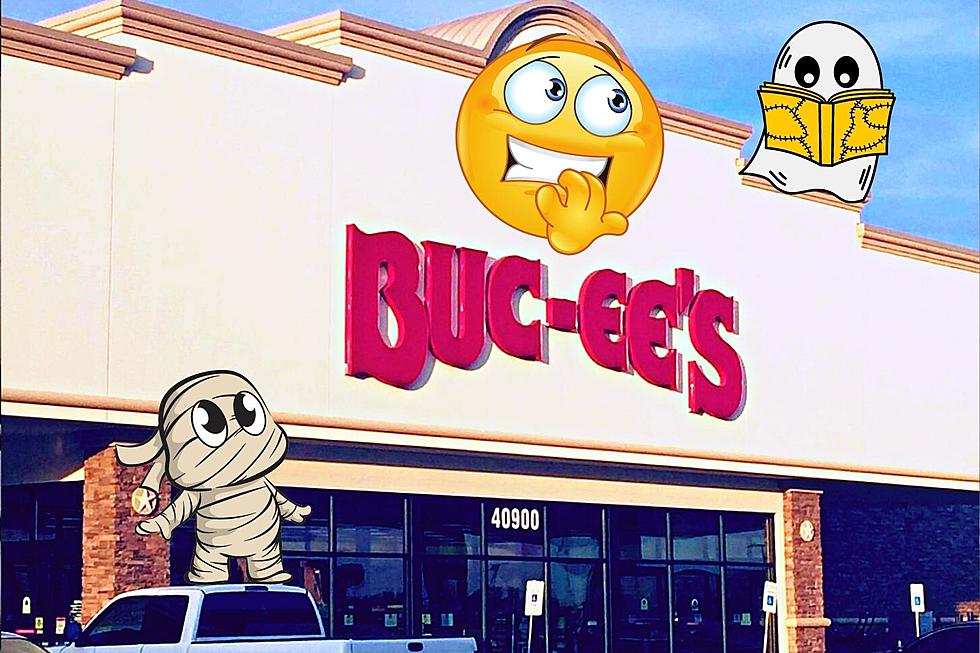 Texas, Have You Seen? The New Fun Halloween Buc-ee's Gear Is Here
Photo by: Rudy Fearless Fernandez
Is Halloween one of your favorite holidays? Buc-ee's is gonna make it even more fun. All throughout the Lone Star State, Buc-ee's stores are stocking up with festive Halloween gear. Everything from a six-foot inflatable Buc-ee to put in the yard to an adult 3XL Buc-ee's onesie.
While I don't ever recall seeing Halloween Buc-ee's gear, I have plenty of Buc-ee's Christmas attire and decorations. And that's not the only holiday that Buc-ee likes to celebrate at Casa Fearless. I have plenty of Buc-ee's Easter clothing and decor too.
Maybe this is why I am not surprised that Buc-ee's has a huge selection of Halloween Buc-ee's gear as well. For the record I am planning a road trip to our nearest Buc-ee's; that 3XL Buc-ee's onesie has my name written all over it. Actually, I haven't stopped thinking about that onesie since I saw it.
So what all does Buc-ee's offer for Halloween 2023? Besides the onesie and the mammoth six-foot inflatable spooky yard Buc-ee? You'll also find T-shirts, socks, shorts, skirts, hair ties, insulated beverage mugs, scary Buc-ee's blankets, pajamas, and more. But the one thing that puts the exclamation point on everything else is a cute Halloween wine bottle cape.
How is it that Buc-ee thinks of everything? The only thing I have to decide is when to make a road trip to Buc-ee's. Sould I go during daytime hours when lots of people are there, or in the middle of the night when I have the store all to myself? Decisions decisions. Oh how I love my Buc-ee's decisions. See you there. Source: Texas Snax.com
LOOK: Buc-ee's Has Got A Jump On Halloween With All Their Cool Halloween SWAG
LOOK: How Halloween has changed in the past 100 years
Stacker
compiled a list of ways that Halloween has changed over the last 100 years, from how we celebrate it on the day to the costumes we wear trick-or-treating. We've included events, inventions, and trends that changed the ways that Halloween was celebrated over time. Many of these traditions were phased out over time. But just like fake blood in a carpet, every bit of Halloween's history left an impression we can see traces of today.