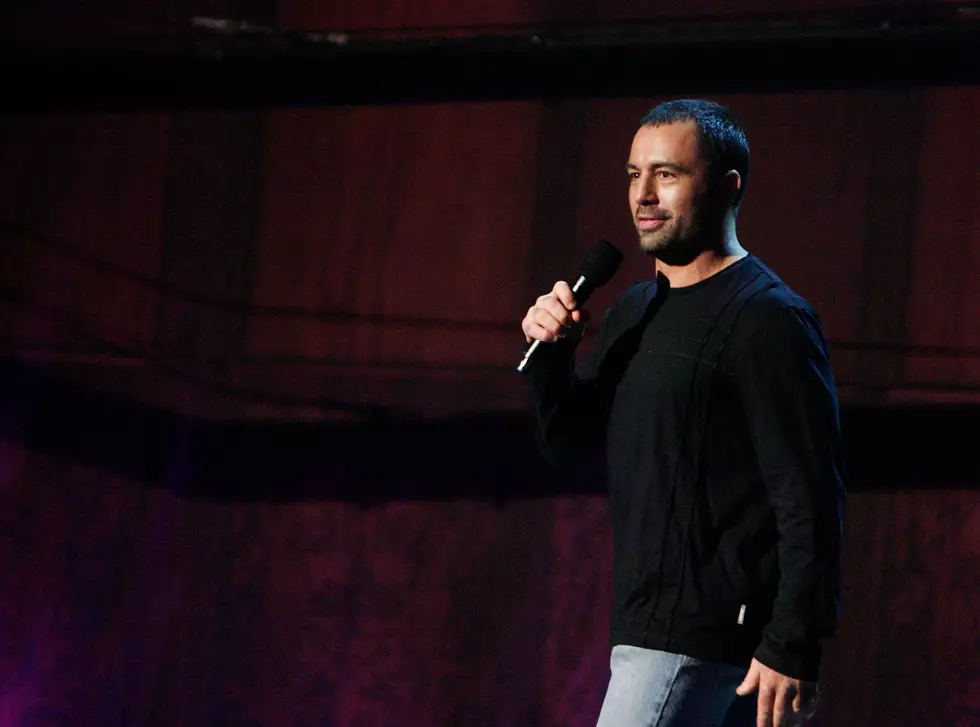 13 Places Joe Rogan Should Come To El Paso For The First Time
Getty Images
This weekend, the internet went CRAZY over the thought of Joe Rogan coming for a UFC event in El Paso. IF he does, I can think of some places he should DEFINITELY go to:
First off he needs to check out Downtown El Paso:
With literally hundreds of years of history in Downtown, especially the Plaza Theater, it's an obvious pick. And because Joe IS a comedian, maybe he can plan a future comedy show at the Plaza? You never know...
He also know that Joe is an avid fan of working out, (it's one of his top 5 favorite things to do). So if he wanted to work out, he can easily go to EP Fitness, Elv8 Gym (he might see some beautiful local art murals there too), or the UFC Gym on the west side.
Or perhaps he wants to go hiking, Hueco Tanks would be a great place
Or the Franklin Mountains.
But what about places to eat? Well the first pick would be L&J Café. Many celebrities have stopped there to eat & hang out with the locals so he should go there to see for himself.
Or if he wants a great steak, Cattleman's in Fabens is a great choice.
Going back to things that Joe likes, while I can't answer on...number 1. I CAN say, that El Paso does have sensory deprivation tanks: at Float & Calm and Desert Float Centers.
El Paso is a HUGE distributor of boots so why not get a pair from the city that is KNOWN for making boots? Rockbusters Boots or Tony Lama Boots come to mind.
And of course the last place Joe Rogan should come to in El Paso...
Where else?? He should absolutely be a guest on the Morning Show to talk about his experience in El Paso, where's he been to, and where else he should go.
I'm sure everyone has some other ideas on where Joe should check out in town. IF Joe does come to El Paso, he's more than welcome to stay as long as he wants & to make himself at home.
10 After Party El Paso Favorites