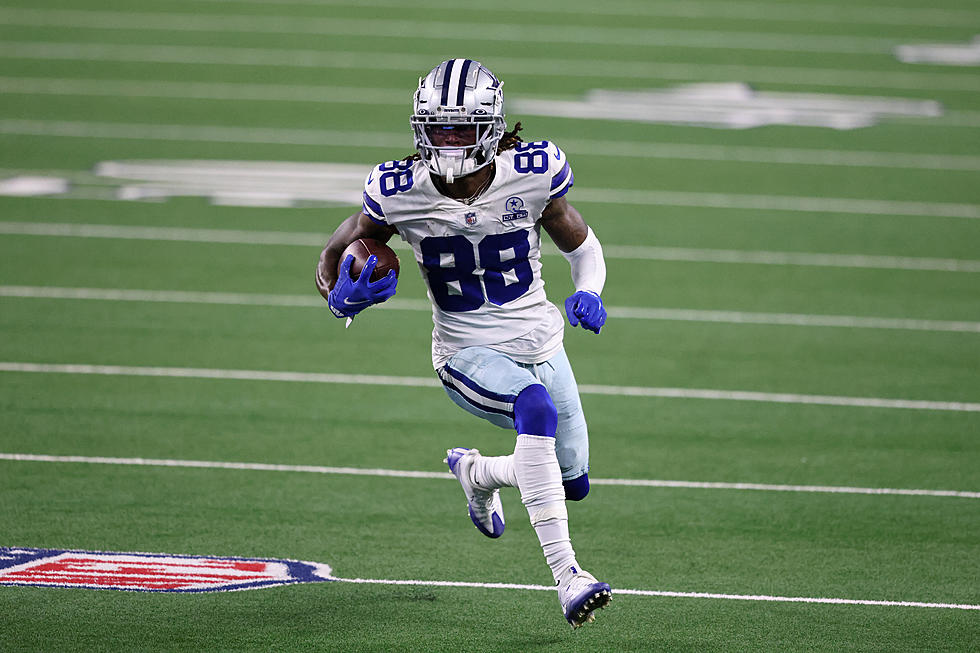 Insane Predictions for the 2021 Dallas Cowboys
Getty Images
The NFL offseason/preseason might be more exciting than the actual regular season because it's filled with hope. We can see all the good things happening while ignoring the bad things. It's all about optimism! So here are some crazy predictions for the Dallas Cowboys here in 2021.
CeeDee Lamb will lead the league in receiving yards. Lamb has continued to impress in training camp, after a rookie season where he caught 74 passes, for 935 yards and 5 touchdowns. Of course, this is all about insane predictions! CeeDee Lamb could be one of the top receivers in the league this year, especially if Prescott stays healthy. I don't think it's all that insane to think Lamb is a top-10 wide receiver.
Dak Prescott wins the league MVP. Again, this is all about insane predictions. Prescott could easily lead the league in a lot of passing categories. He was on an absolute tear last season before his nasty ankle injury. Even as he was sidelined because of that injury, it took a couple weeks for any quarterback to pass him in overall passing yards. If Prescott is able to recover from his ankle injury and the shoulder strain doesn't prove to be an issue, Dak could put up some great numbers.
Ezekiel Elliott won't fumble once this season. Last season, ball security was a major issue for the Cowboys' star running back. Elliott had 6 fumbles last year. That's the second time he's had six. This year could be the year he holds on to the ball, while still being a top 5 running back.
And finally, the ultimate insane prediction for the 2021 Cowboys... They'll win the Super Bowl. What makes this prediction so crazy? After last year's epically bad defense, the thought of the Cowboys making the playoffs is a bit of a stretch. But who knows. Maybe the Cowboys catch lightning in a bottle.
CHECK IT OUT: 100 sports records and the stories behind them