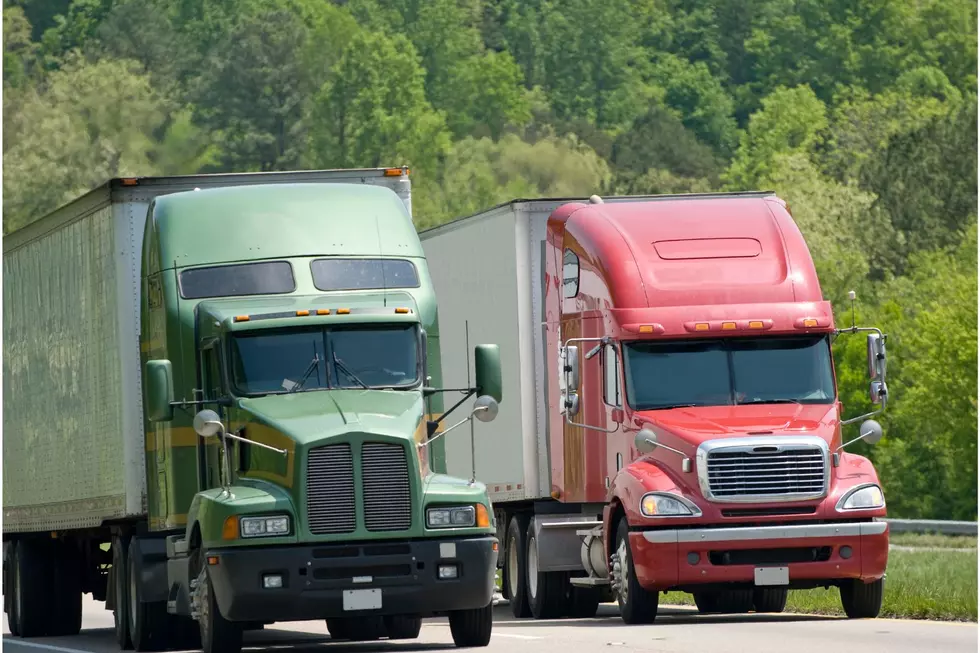 Houston, Texas Man Dies After Dancing On Top Of Moving 18-Wheeler
Canva
An incident in Houston, Texas has left police searching for answers after one individual's choice to climb aboard a moving vehicle.
Incident Described By Police
According to KHOU 11 and ABC 13, on November 10th around the time of 11:30 AM, an unidentified male got onto the top of a moving 18 Wheeler. His reasoning for climbing aboard the moving vehicle at the time of writing remains unknown.
Video of the individual dancing on top of the 18 wheeler can be seen here. The driver of the 18 wheeler, who also remains unidentified, was unaware of the man dancing on top of his vehicle, according to law enforcement.
Police state that the unidentified man was reportedly recording himself dancing on top of the vehicle. While dancing, the man fell off the 18 wheeler and onto the highway after going the Tuam Street Bridge underpass.
Paramedics were called, and the individual was quickly taken to a hospital in the area, Memorial Hermann Hospital, where he passed away due to his injuries.
Law enforcement is still investigating the incident, and those who have any information regarding it are encouraged to inform the proper authorities.
As this is a developing story, more information will be given once it is released.
Other Issues On Houston Highways
Another unidentified individual died on Saturday November 11, after she leapt off the bridge into traffic and was hit by a vehicle. Police also are looking for driver of the vehicle which found unattended by law enforcement. More information on that accident can be found here.
The Most Dangerous City in Texas for 2022 May Surprise You
According to FBI statistics
, Texas had
438
violent crimes and
2,562
property crimes per 100,000 residents as of this year. For every 100,000 residents, there are
224
police officers statewide.
Crime rates are expressed as the number of incidents per 100,000 people.
Bell County Needs Your Help: Most Wanted For October 2022
If you have seen any of these individuals, please alert law enforcement.
Texas 6 Most Wanted Fugitives
Take precaution and familiarize yourself with the following faces. These criminals are currently listed in the Texas 10 Most Wanted.
Have You Seen These Children Gone Missing From Texas In September And October?
Children in Texas sadly go missing, but we can help bring them home. Have you seen any of these kids?