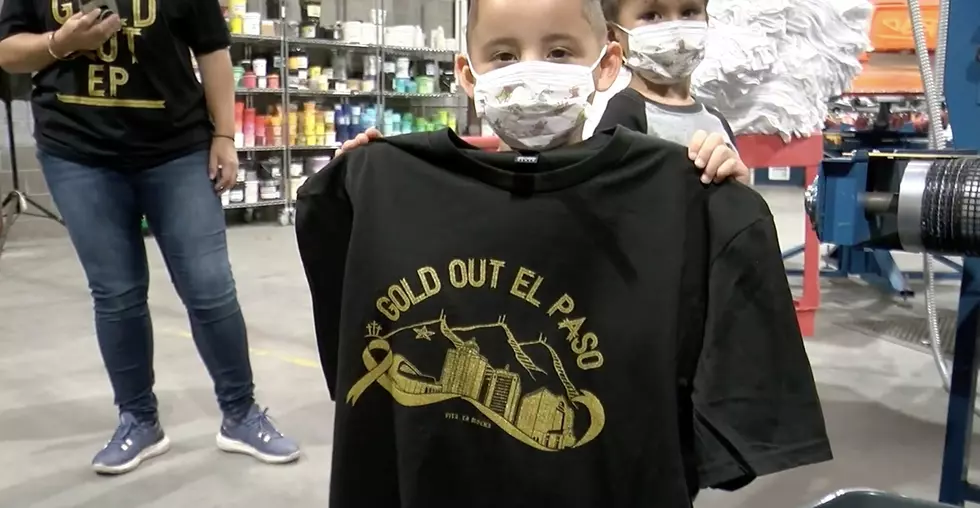 Gold Out El Paso Is Turning El Paso Gold For Childhood Cancer Awareness Month
Courtesy: Iris Lopez
The month of September is Childhood Cancer Awareness month and Gold Out El Paso, a local non-profit organization, is aiming at turning the city of El Paso gold to honor all the children who battle cancer at a young age.
"All of us have experienced pediatric cancer, that's why we've made the organization and we believe that they need funding such as money for food, for bills, that's our whole purpose for Gold Out El Paso," said Suracy Gonzalez, Co-founder of Gold Out El Paso.
This year will be the second year that Gold Out El Paso will be pushing for locals across the city to turn the city of El Paso yellow to bring more awareness to childhood cancer and the struggles that not only children have to deal with, but their families as well.
"My daughter, Mia, was diagnosed at the age of two with cancer and unfortunately she did pass away three years ago the reason why I am part of this organization is to be blessed no matter what and to bring awareness that there are parents like me that do lose their children with cancer and of course to make sure that her memory is alive," said Gonzalez.
Turn El Paso Gold:
Gold Out El Paso officials are encouraging locals to turn their porch light yellow for September and to snap a photo and share it with them via their social media sites so they can showcase how locals are coming together for this cause.
The El Paso International Airport will also be turning on its lights gold from September 1 - 6th. This is all thanks to an effort by Gold Out El Paso officials and their supporters.
The Airway Turbines will also be Gold for the third year in a row from September 16th through September 30th.
The Sunflower Building in Downtown El Paso will be lighting its building Gold this month as well.
Buy A Shirt For A Good Cause:
Gold Out El Paso will also be raising funds through sales of their Gold Out El Paso t-shirts which were designed by local t-shirt designers, Viva La Mocha.
All funds made from t-shirt sales will help the organization collect items or funds needed for children fighting cancer and their families as well.
If you would like to purchase a Gold Out El Paso t-shirt Click Here.
Gold Out El Paso