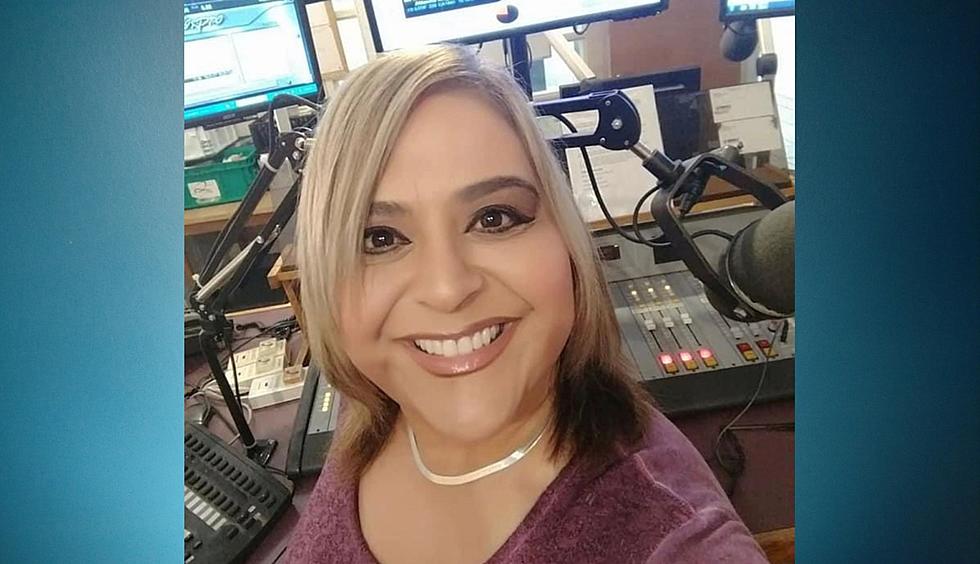 Friends Set Up GoFundMe For Family Of El Paso DJ Lorraine Austin
Lorraine Arrambide
Friends of former longtime radio host Lorraine Austin have set up a GoFundMe page to help her family cover medical bills and funeral costs.
Lorraine "Austin" Arrambide, whose voice floated across El Paso airwaves for years, sadly passed away on Sunday, December, 26 one day after Christmas.
Now friends of the former radio personality are sharing a GoFundMe page to help raise money for her family as Austin did not have an insurance plan in place at the time of her passing, saying:
Our beloved Lorraine Austin Arrambide passed away from a long term illness on December 26. She was a well-known and much loved radio personality and we are saddened by her passing. Unfortunately, she did not have insurance so it is difficult to pay for funeral expenses and medical bills. Your generosity will be much appreciated and helpful.
Sadly, Lorraine Austin had been diagnosed with pancreatitis and had been dealing with some medical issues, revealing back in September that she struggled with "chronic pain" and "mental illness."
Over the years, Lorraine Austin worked at KHEY, KISS-FM, and The FOX, and she was one of those personalities who had the natural gift of gab. She adored radio and music so much she was also notorious for playing the B-sides of albums and had a strong connection with her fans.
Read More: Former El Paso Radio Personality Lorraine Austin Has Passed Away
Friends and family are looking to raise $5000, and so far, over half the funds have been raised thus far, but more is still necessary to cover costs. Anyone who would like to help contribute can do so by clicking HERE.
Lorraine Austin's family is still organizing her funeral and will share details of her upcoming services in the coming week.
8 Of The Biggest Driving Pet Peeves In El Paso
The 11 Tallest Buildings In El Paso