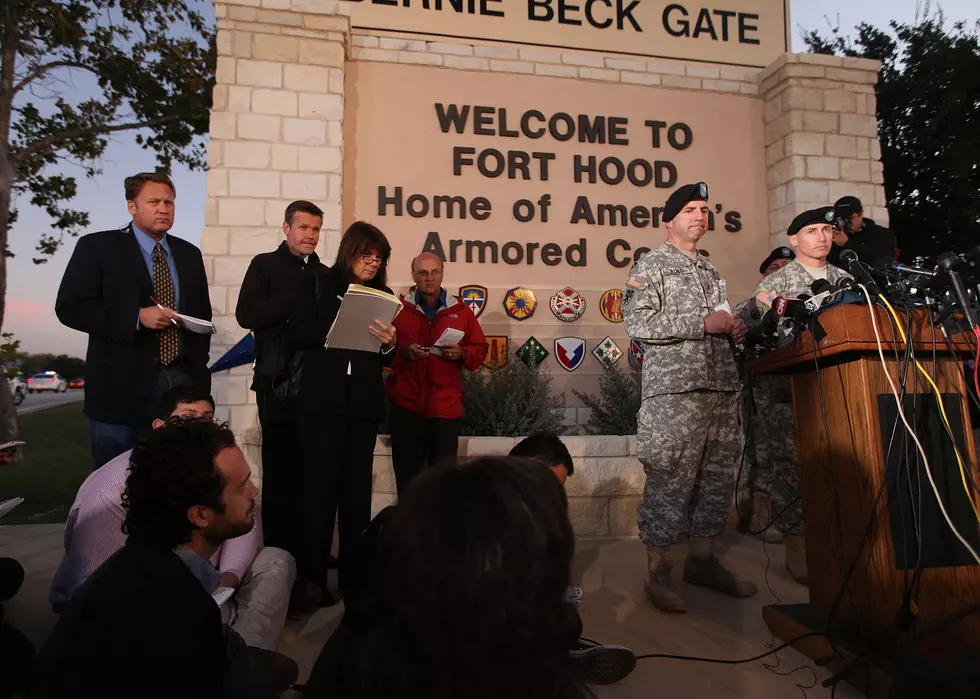 Fort Hood Commander Replaced, Denied Post At Fort Bliss
Getty Images
Many issues have happened at Fort Hood, which has caused the media and public to question the leadership there.
According to NBC, Fort Hood has been "plagued by a series of incidents" including:
Based on the wording of the NBC article, "command of a division" is a very vital step in the path to becoming a full-on General and this loss of said command could end Maj. Gen. Efflandt's bid for that rank if it doesn't end his career completely.
I'm no military expert but, Fort Hood certainly does appear to be "troubled" and when significant and widespread issues become commonplace, it makes sense to start an investigation with the leaders. Hopefully, this will bring not only answers and justice but also some closure to the families of the dead soldiers.
."}" data-sheets-userformat="{"2":33554688,"11":4,"28":1}">
11 Franklin Delano Roosevelt Quotes That Will Give You Hope