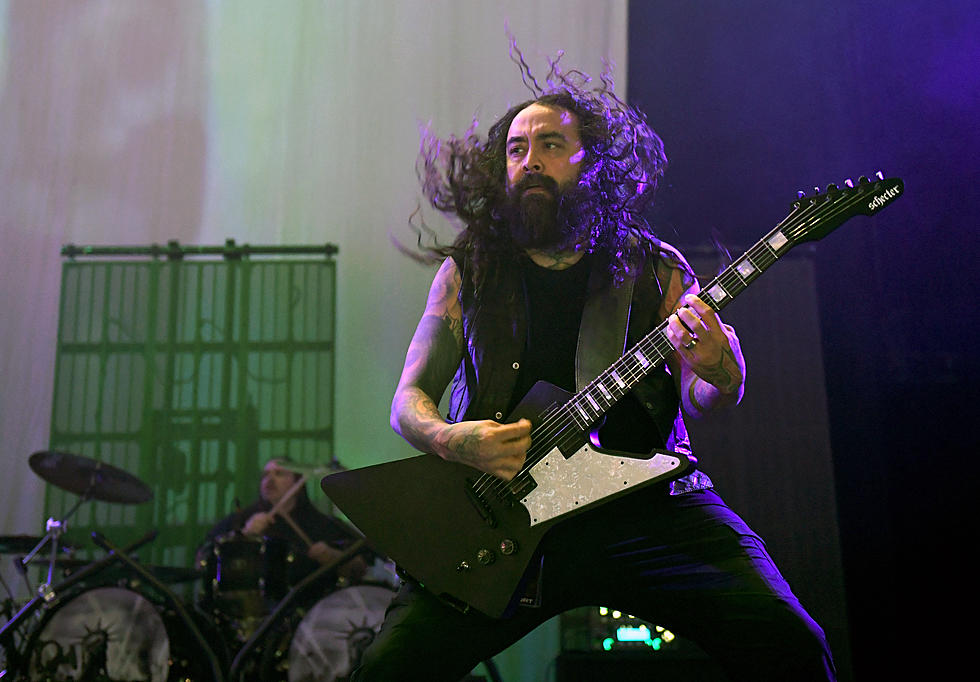 EP Legend Cesar Soto Drops New Man The Mute Single- Hear 'Willow'
Getty Images
Cesar Soto is an internationally known guitarist and a local legend. He's been working on a solo project, Man The Mute, and the new single is out today.
Cesar Soto has been busy. While not prepping for his upcoming Ministry tour that starts next month, he's been making music and introducing the world to Man The Mute. While technically a solo project, Soto would rather think of Man The Mute as a manifestation of his musical passion. Soto writes, sings, plays all the instruments, and mixes the songs to create the heavy, aggressive sound.
Enter your number to get our free mobile app
"Willow" is the third single from Man The Mute and the music video for the song is out now. Cesar Soto spoke on what the inspiration was behind the single:
"'Man the Mute' is me if music was an actual living breathing person. And with 'Willow', I'm wearing my heart on my sleeve and sharing my life with the world."
The video was directed by Vincent Cordero, who has previous worked with Soto on Man The Mute videos. Cordero has also done music videos for September Mourning, Filter, Queensryche, Stabbing Westward, and even the Hoff (David Hasselhoff).
When asked about a future full album release, Soto explains that he wants to continue releasing his work as singles, and then the album as a whole. We're excited to see all the new music coming from Man The Mute and what the future has in store for Cesar. Check out the video for "Willow" above.