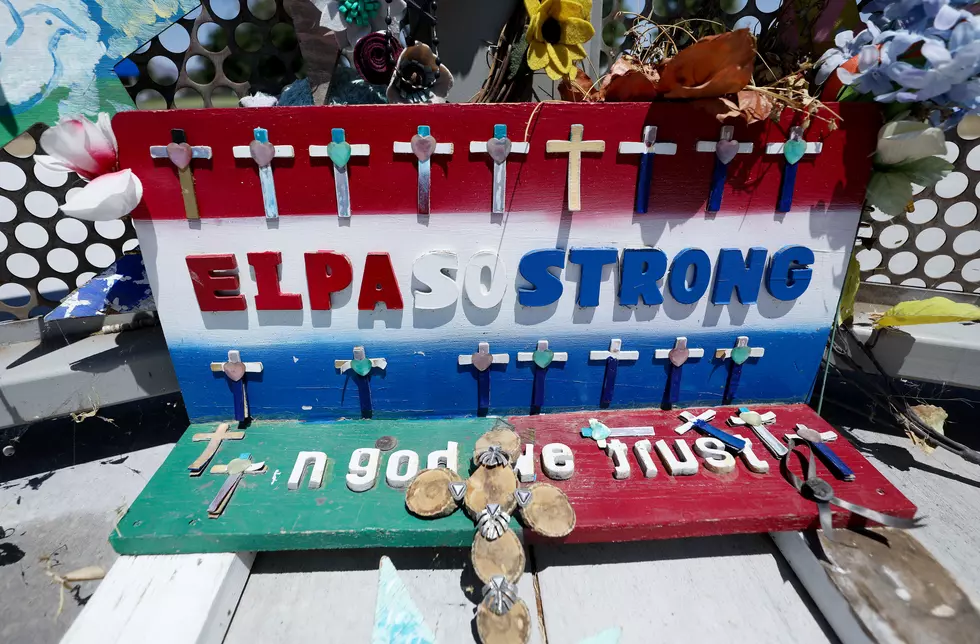 EP Girl's Soccer Team Featured on ESPN #ELPASOSTRONG
Getty Images
I'm giving you fair warning now, this video can be very difficult to watch. Very difficult. As we have come up on the one year anniversary of the horrific shooting that took place at an El Paso Walmart, we continue to hear the stories of those that were there on that tragic day. Here is the ESPN piece:
I have been asked many times what I think about the shootings that happened here in El Paso and I'm not sure I'm the one to give my opinion on any of it. I'm not Hispanic or Mexican and I'm an El Paso transplant. I may call El Paso home for the past 5 years, but there are others with a better perspective to get on this.
I can speak to my experience though. I was packing for a vacation the family was going to take to Phoenix when my phone started going off. It was an alert for an active shooter at the Cielo Vista Mall. When I saw the alert my brain immediately went to, "hopefully it's nothing." Of course, the curious side of me told me to look into. That's when I got sucked in. If you live in El Paso and were following it live, you know there were all kinds of rumors flying that day. Multiple shooters, gangs from Juarez, etc.
My wife was at a dance class that morning and we still weren't sure what the truth was. So I told her just to get home. Drive safe, but get home. She had a friend in her class who lived over near the area of the shooting and she followed my wife back to our house. We watched the news as all kinds of misinformation spread on social media.