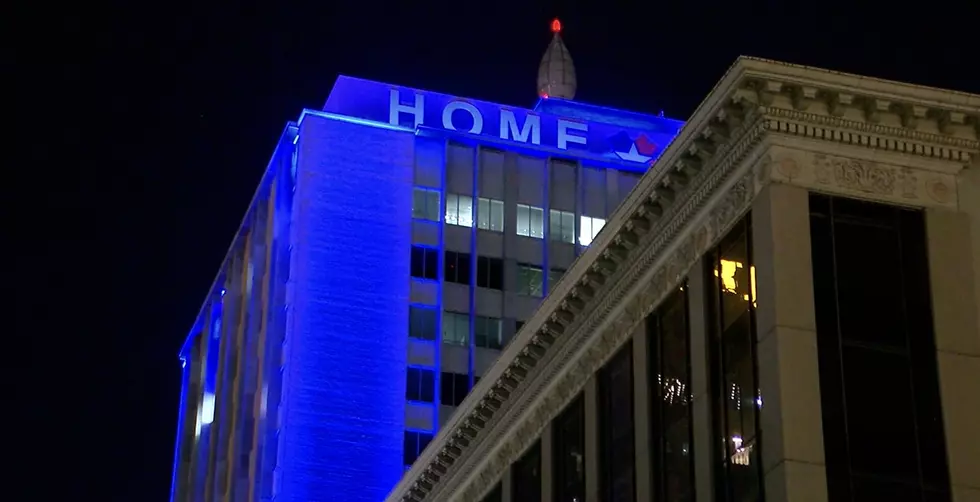 El Paso's Iconic Blue Flame Building Will Shine White 23 times In Honor Of August 3rd Victims
Iris Lopez
In less than a week our community will be haunted by the tragic memories from the August 3rd Walmart Shooting, however, the city of El Paso is hoping to make this year's August 3rd anniversary a day to celebrate and honor the lives lost on that tragic day.
HOME's historic Blue Flame building in Downtown El Paso will be lit in wite to honor those family members, friends and neighbors who were affected by August 3rd's shooting.
"Following that tragic day, our community came together to help our neighbors who lost loved ones, those who were injured, and everyone who was affected by the horrendous act. HOME will continue to do everything it can as an organization to ensure we keep honoring the 23 lives we lost that day," said Gerald Cichon, CEO of HOME.
Starting at 9 p.m., the building will pulse in white light 23 times at the top of every hour, in memory of each victim lost in the tragedy.
The Blue Flame Building is located at 304 Texas Ave. The Blue Flame structure stands right atop the Blue Flame building and can be seen from El Paso's downtown area including San Jacinto Plaza.
Other Ways El Paso is Honoring August 3rd Victims:
August 3rd Resilience Ceremony:
The community is invited to Ascarate Park's Healing Garden to join a special ceremony and prayer service.
The event will also include a luminaria walk-thru to include sounds and melodies of local musicians spread across the park and 23 remembrance lights.
The Resilience ceremony will be free for the public to attend. The ceremony will happen at Ascarate Park which is located at 6900 Delta and is set to begin at 8 p.m.
A Month of Unity and Healing:
Commissioners Court recently approved and adopted a resolution declaring July 3rd to August 3rd as a Month of Unity and Healing.
This month is meant to honor the 23 lives lost and those who were deeply impacted by the August 3rd tragedy.
"As we approach the 3rd anniversary of the horrific events that took place on August 3rd. El Paso County is committed to creating a powerful echo throughout the Nation to honor all those who were impacted," read a post on the El Paso County's Facebook page.