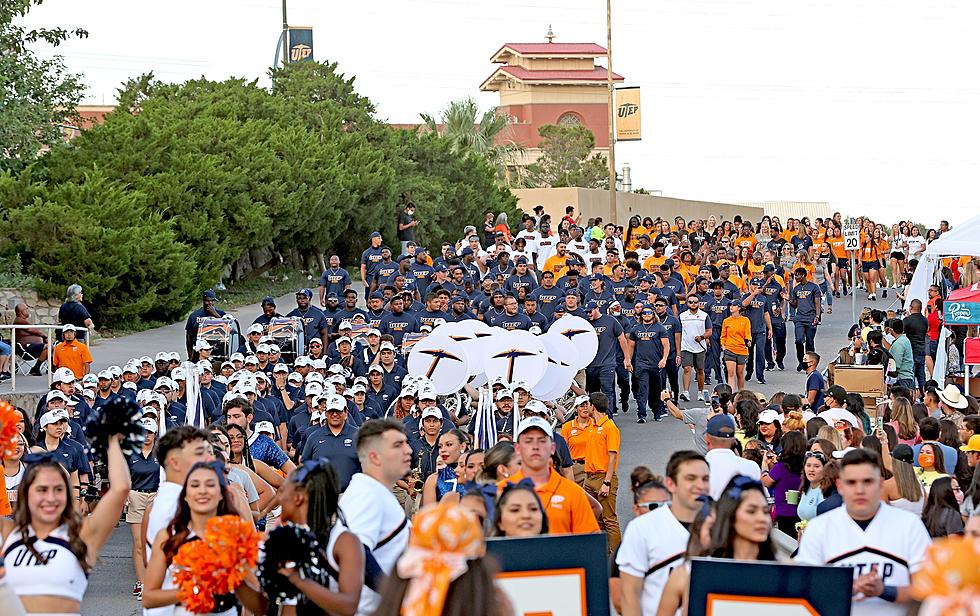 El Pasoans Can Show Miners Support at Parking Lot Party Before Big Game vs UTSA
Ruben R Ramirez via UTEP Athletics Facebook
Despite losing to Florida Atlantic this past weekend and suffering their first conference loss, the home game versus the University of Texas at San Antonio this Saturday, November 6, is still a big deal for the UTEP football program.
Not only are the Miners still in contention for the conference championship, but the game against the unbeaten Roadrunners is going to be televised on ESPN2.
Enter your number to get our free mobile app
Show the Miners Your Support at Game Day Pre-game Party
El Pasoans are invited to gather by the Larry K. Durham Center beginning at 5 p.m. on game day and show the team its support at a pregame parking lot party with live music, food trucks, and kid-friendly activities.
Not only is the pre-game party free to attend, you don't even have to be going to the game to take part in the festivities and activities.
The parking lot party will feature AC/DC tribute band Shoot to Thrill playing a few cover jams. In addition to the live music entertainment, attendees will have access to various vendors and food trucks, and family-friendly activities including a few inflatables for the kids.
The Miner Walk
Fans can also cheer on the UTEP football team as they arrive at the stadium ready to defend their home turf against their conference rivals.
The Miner Walk, as the parade-like celebration has been dubbed, happens about two hours before game time and includes the UTEP marching band and spirit squad leading the team to their locker room and the crowd in cheers.
What: UTEP Football Pregame Party
When: Starts at 5 p.m. Saturday, Nov. 6
Where: GR2 Parking Lot next to the Larry K. Durham Center (entrance off Glory Road).
Cost: Admission is free
UTEP Miners Who Have Won Super Bowl Rings