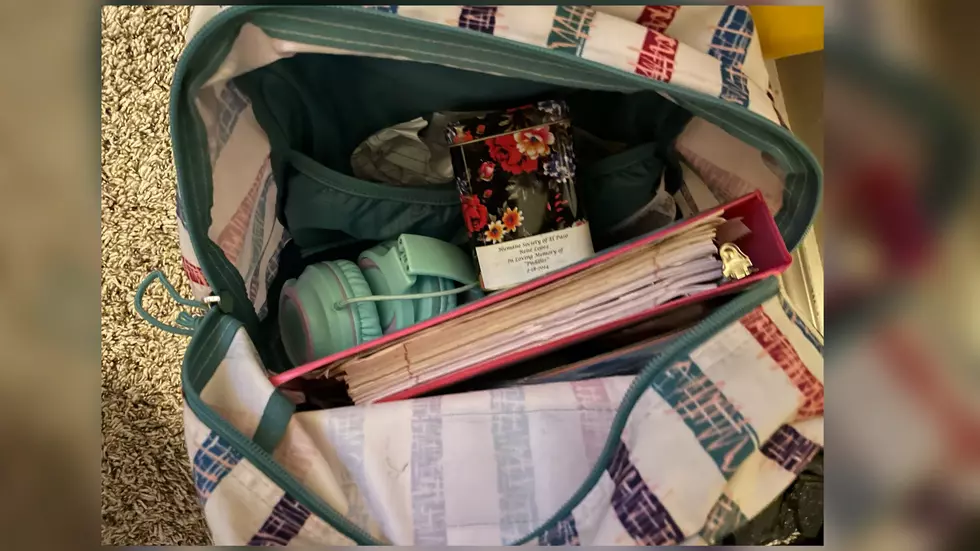 El Paso Teachers Share The Strangest Things They've Confiscated From Students
Courtesy: Iris Lopez
Children are interesting creatures. I can say that because at one point in my life I was a child and I was DEFINITELY an interesting child. Some may say I still haven't grown out of my "interesting" phase but I call those people, haters!! Jk
Anyways, we are only about two months into the school year but I already knew that teacher's were ready to share their interesting stories with the world, and boy was I correct.
One thing I remember as a child was that I had a habit of throwing the most random things into my backpack and sometimes lunch bag because I thought it was cool and wanted to show it off to my friends.
Well, sometimes those items are not meant to be taken to school, but again, I was just a kid! What did I know!?
I asked El Paso teachers to tell us the strangest thing they have ever confiscated from a child and El Paso teachers did NOT disappoint.
From living creatures, to non-living creatures, to …..massagers….. Here's a look at some of the most insane things local teacher's have confiscated from their students:
"My student brought a container with his dog's ashes and would not tell me what was in it until I started shaking it."

-Adriana Garcia

 
"A baby shark in a jar. Kid was trying to sell it lol"

-Ana Bee

 

"A mouse..... it was in her purse"

-Julie May Black

 
"A pocket full of lil froggies." 

-Patricia Brown Sales

 

"Eggplant stress ball being thrown in the cafeteria."

-Debbie Diaz

 
"A student brought a kitten to summer school. We called home to inform mom and she told us they didn't own any pets."

-Lorena Guadalupe

 
"A dead bug she was holding in her pocket. I made it a buggy funeral and we said our goodbyes."

-Cynthia Sanchez

 
"Their mothers molar that was pulled out the night before."

-Diana Villa

 
"Grandfather's cremated ashes. Family split up the ashes and this family had him in a glass jar. The boy poured some in a baggie and brought it to school. Mom came to pick up grandpa."

-Karole Badeau

 

"OMG! I'VE GOT A STORY... WHAT YOU'RE THINKING... FROM A KINDER GIRL...SHE TOOK FROM HER MOMMY'S DRAWER!! IMAGINE THE CALL."

-Gracie Danze
Gracie went on to say that the school called mom and mom denied that the "massager" in question was hers so she told the school administrators to throw it away. THE NERVE!! Those massagers are expensive.... or so I've been told.
Star Wars Grad Photo Shoot