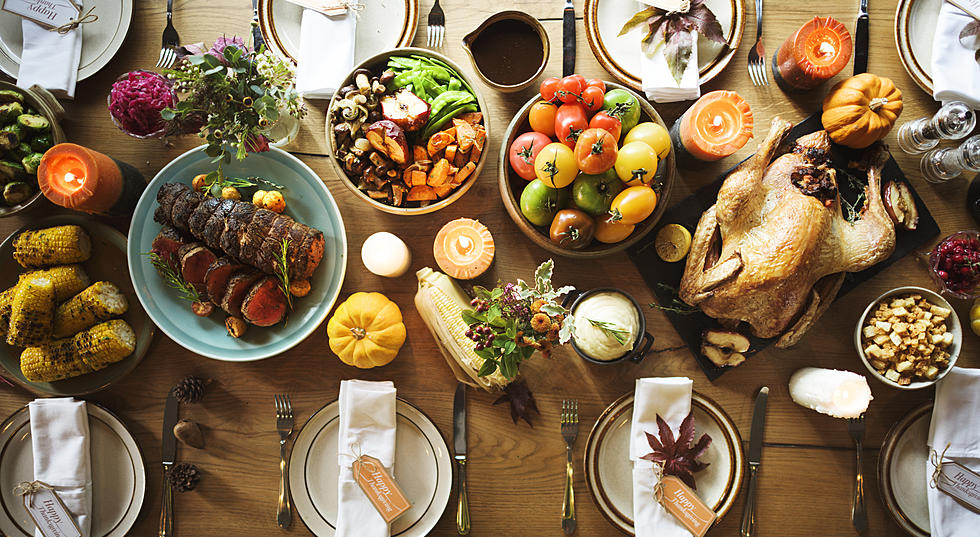 El Paso Places To Enjoy Eating Out On Thanksgiving
Getty Images/iStockphoto
I know when Thanksgiving time rolls around; it can be fun making all the homemade food for dinner. With the ham, turkey, potatoes... you can't go wrong.
But I know in my situation, things have prevented us from having the time to MAKE a Thanksgiving dinner. So the next option is to go out & order food. Most of the time my family has order the thanksgiving dinners from Cracker Barrel. But perhaps you want something local...where can you go?
Well aside from the typical places like McDonalds, Whataburger, Ruth Chris, etc, there's plenty of local places that got you covered so you have a nice Thanksgiving out in El Paso.
Mesa Street Grill will be open for pick up or sit down, 3800 N Mesa
Cafe Central is open during holiday hour. 109 N Oregon St
The Hotel Paso Del Norte will be offering Thanksgiving Dinner.
Ambar Resturante will be open during Thanksgiving. 106 W Mills Ave
Sabor will be opening from 10am to 6pm. 10 Henry Trost Ct.
1700 Degree Steakhouse is open during Thanksgiving. 10 Henry Trost Ct
West Texas Chophouse will be open between 11am to 6pm. 1135 Airway Blvd
The Texas steakhouse chain Saltgrass will be open during Thanksgiving holiday hours.
Cattleman's Steakhouse in Fabens will be open for Thanksgiving, no reservations.
Some places that are taking Thanksgiving orders before Thursday include Desert Oak Barbecue & Ripe Eatery.
Wherever you go & however you celebrate, enjoy the food & enjoy the company!
20 Savage Items You'll Find in an El Pasoans Christmas Stocking
From IOU's to Chico's Tacos these are the last things you'll want to find on Christmas Morning