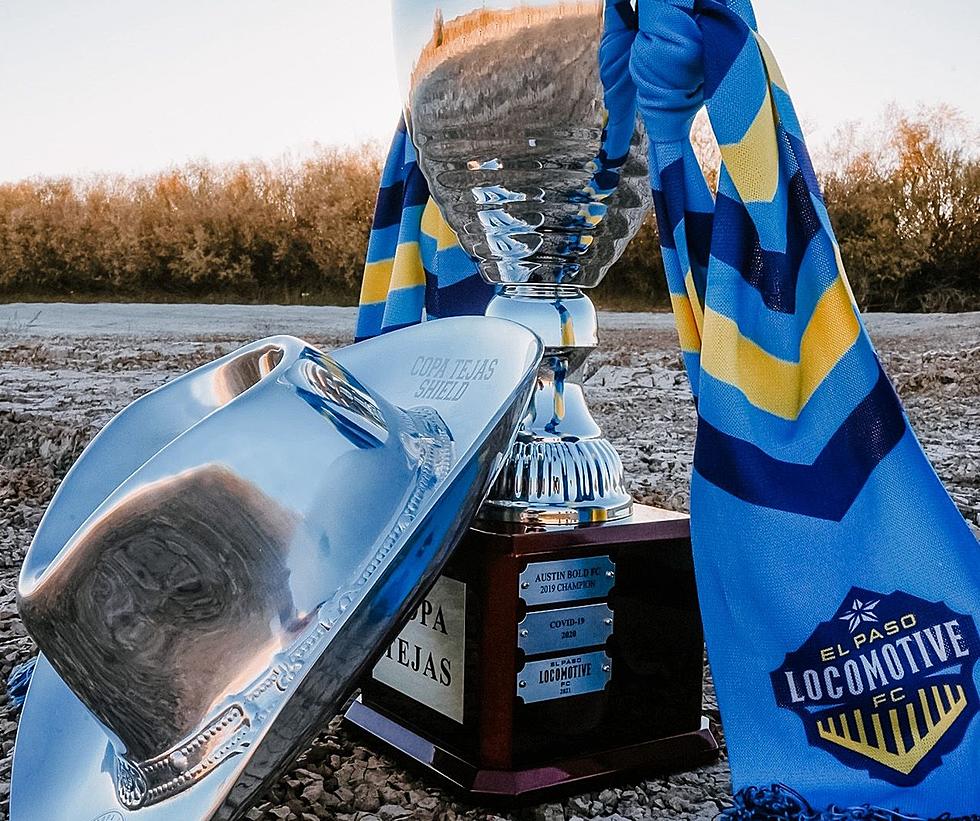 EP Locomotive Wins Best in Texas with Copa Tejas Shield
El Paso Locomotive FC
A cowboy shaped trophy was awarded to our El Paso Locomotive FC this past weekend as they were named the winners of the Copa Tejas Shield for 2021.
This is the first ever Copa Tejas Shield to be awarded.
The Locos beat out three other USL Championship teams- Austin Bold, Rio Grande Valley Toros and San Antonio FC, along with three MLS teams- Austin FC, FC Dallas and  Houston Dynamo and one National Women's Soccer League team, the Houston Dash.
Enter your number to get our free mobile app
The Copa Tejas Shield celebrates the top team in Texas and is awarded to the club with the best Points per Game (PPG) record in the 2021 regular season. The Locos beat out the other seven teams with 2.00 PPG with 64 points after 32 games!
Locomotive fans across the 915 are just as excited that our very own Locos won this award. And as excited I am for the Locos, I was very much interested in the trophy- it's a hat and as a born and bred Texan- I must know how I can get one too!
Apparently, it's a chip and dip platter- or at least FC Tulsa supporters pointed out!
A quick search on Amazon and I FOUND IT! For $80.49 you too can own your own cowboy hat trophy, and conveniently- have it hold your chips and dip!
The hat chip and dip platter is made by Wilton Armetale and, unfortunately is not wearable- but perfect for chips, dips and veggie platters!
It's possible that this definitely isn't the same as the trophy for the Copa Tejas Shield, but if it is- I am not mad about it! It's probably the best trophy to get a Texan!
Congratulations, Locos!
Here's Where To Find All 9 Of El Paso's Balloon Mural Series: