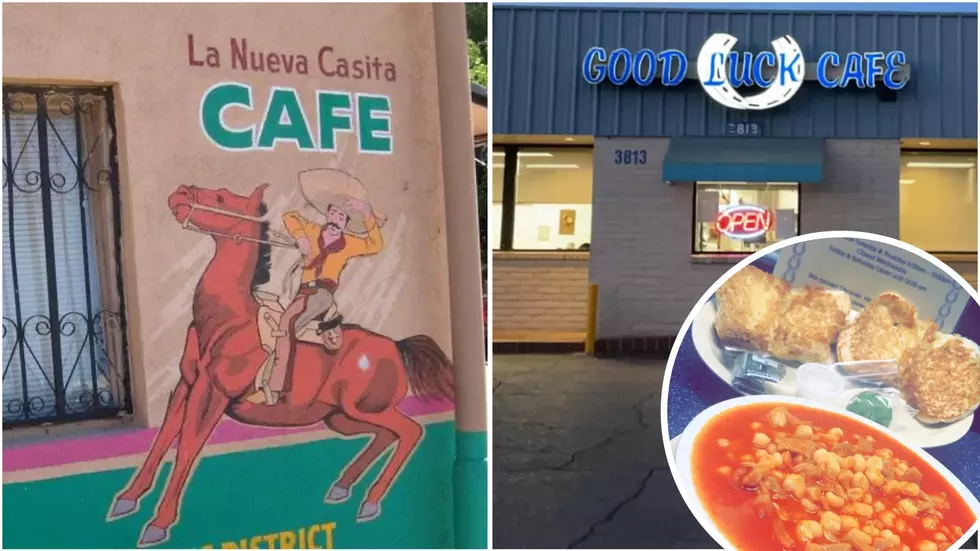 El Paso & Las Cruces Have The Best Menudo In The World According to this report
Courtesy: La Nueva Casita/Good Luck Cafe Facebook
Fun Fact: January is "National Menudo Month." I know, I was also mind blown when I found out this fun fact because in my world, Menudo is a national holiday EVERY MONTH! (Especially on those mornings after a night out with friends.)
In case you aren't familiar with Menudo, it is a traditional Mexican soup made with beef tripe in broth, seasoned with hominy, garlic, onions, and oregano.
I like my menudo with extra onions, no oregano, and a side of buttered and grilled bread! Yum! And now I'm hungry.
Well, if you're a fan of Menudo then you're in luck because according to a report, El Paso is home to the best menudo…. IN THE WORLD!
Tasteatlas.com revealed the best places in the world to get menudo and an El Paso restaurant topped the list at number 1!
Taste Atlas is a travel guide for traditional food that collates authentic recipes, food critic reviews, and research articles about popular ingredients and dishes.
According to this report, the Good Luck Cafe is the perfect place to find a steaming bowl of hot menudo.
In second place was Menudo from a cafe in Mexicali, Mexico. Las Cruces made the list with La Nueva Casita Cafe coming in at number 3!
"Two hours later, I rolled into Las Cruces and La Nueva Casita Café, which has served New Mexican classics since 1957," read a review by food critic Gustavo Arrellano. "Families fresh from church or dressed in Dallas Cowboys gear sat around the ample dining room slurping menudo with toast on the side, an unusual pairing — and another nod to mutability."
La Nueva Casita is located at 195 N. Mesquite St. in Las Cruces, NM.
Good Luck Cafe is located at 3813 Alameda Ave.
Check out the full list of restaurants with the best Menudo in the world by Clicking Here.
Good Luck Cafe