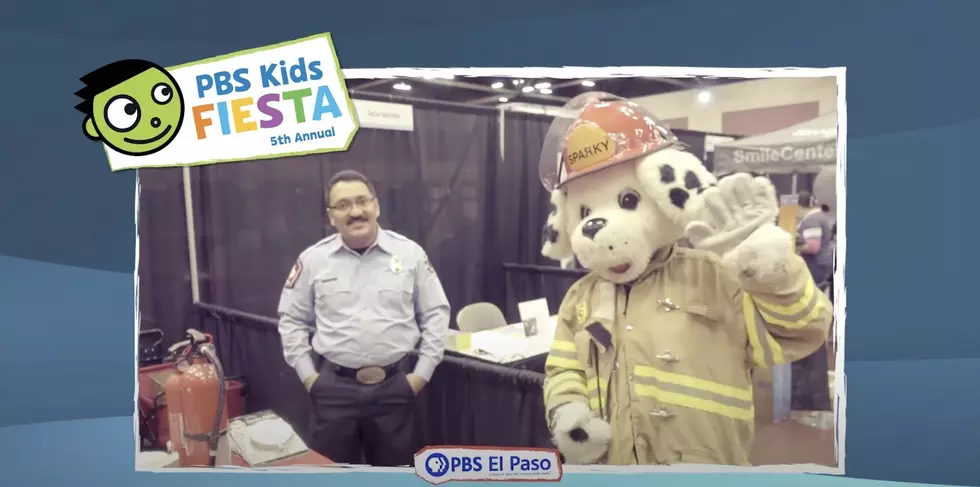 El Paso Families Are Invited To Join The Fun At This Years PBS Kids Fiesta
Courtesy: KCOS Promotions via YouTube
Daniel Tiger fans UNITE! Or at least the parents of Daniel Tiger fans unite and bring your little ones to PBS' Annual Kids Fiesta!
Every year PBS El Paso puts together this event for families in the community to enjoy a free fun-filled family event that features meet-and-greet opportunities with PBS Kids characters.
Families can also enjoy performances from local youth dance groups and bands and participate in interactive booths with hands-on educational activities.
This year's event will happen on January 21st at Bassett Place Mall located at 6101 Gateway Blvd W.
It is free and open to the public. Once you're done enjoying the fun at the PBS Kids Fiesta you can walk around Bassett Place and do some shopping. That sounds like a win/win situation to me!
Event booths will include:
• Amistad
• Alliance Insurance Solutions
• American Cancer Society
• Boy Scouts of America
• El Paso Animal Services
• El Paso Center for Children
• El Paso Public Library
• Girl Scouts of the Desert SW NM & WT
• Global Give a Book
• NAMI El Paso
• TESLA
• United Shotokan Association Karate
• Vista Hills Family Dental
• YWCA El Paso Del Norte Region
PBS KIDS FIESTA:
Bassett Place: 6101 Gateway Blvd W
Saturday, January 21, 2023
11 AM -3 PM
Bassett Center Through The Years