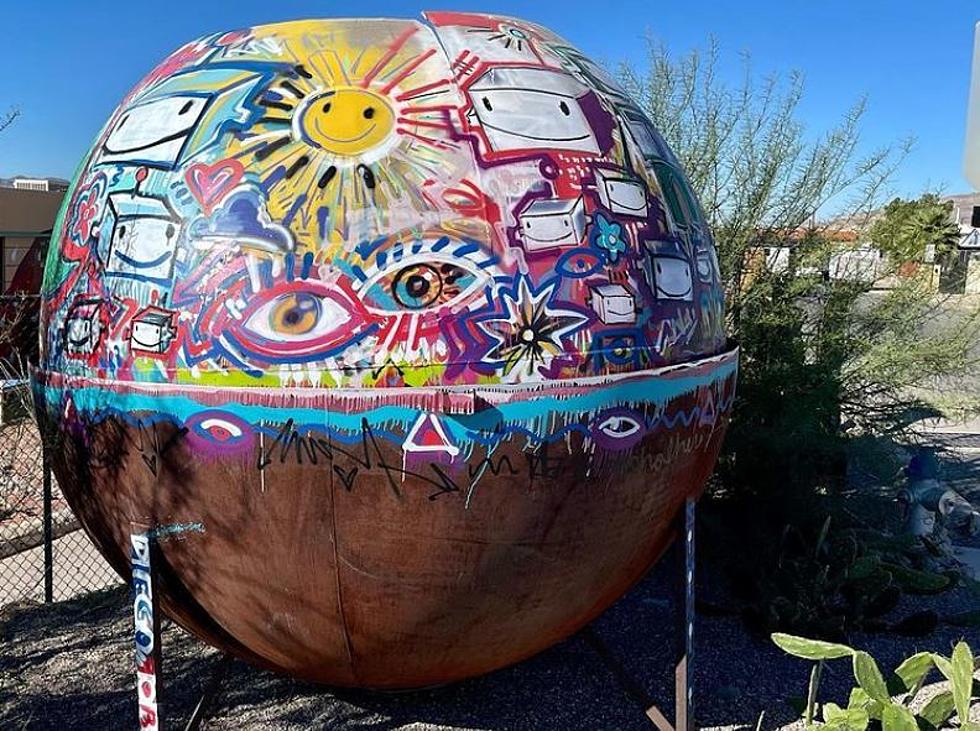 El Paso Artist Gave a Dull Metal-Shaped Sphere a Vibrant Makeover
via Urbanart915
There are so many artists in El Paso that deserve credit for decorating the city with their art. Plus the artists in El Paso create masterpieces that are perfect for selfie backgrounds. I love how the local artists help make the community a beautiful place with their masterpieces.
Enter your number to get our free mobile app
Urbanart915 is a local Instagram page that mainly focuses on the art displayed around the city of El Paso. In fact, Urbanart915 posts pictures of the local artist's work to share for all to see.
I always get fascinated by art that can transform a regular object into something beautiful. For example, that is what one local artist did for some kind of sphere object on the Eastside of town.
The particular piece of art that Urbanart915 shared grabbed my attention. Now I am not exactly sure what this metal-shaped sphere is but it sure does look better decorated.
It is nice to see El Paso artists transform something so dull and boring into something vibrant. If you want to take selfies or just check out this masterpiece it is located at 421 Fredricksburg Road.
Now the local artist responsible for this lovely piece is Diego Martinez. His Instagram is diegorobot which you can tell he has a love for robots on his piece of art.
Let's hope that the local artists continue to make El Paso a beautiful place with their crafty skills. I certainly look forward to seeing more pieces like this around El Paso created by the artists in El Paso. But one question I have is, does anyone know what the heck this metal-shaped sphere is? Not asking for a friend, asking for me.
Here Is How To Blur Your Home On Google Street View
LOOK: Famous Historic Homes in Every State