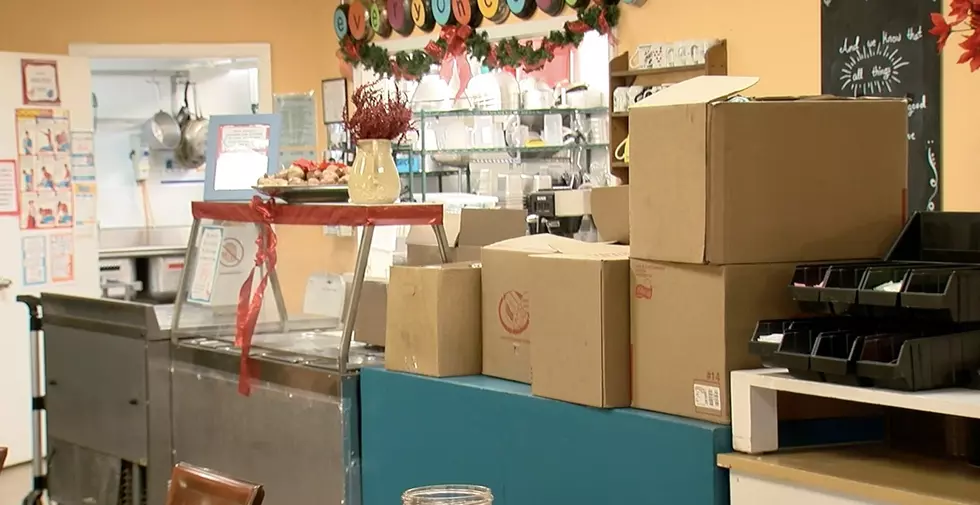 Donations & Volunteers Needed For 6th Annual Vetsgiving Event
Courtesy: Iris Lopez
Although Halloween isn't over yet, it isn't too early to start planning for the Thanksgiving Holiday and that's exactly what The Steven A. Cohen Military Family Clinic at Endeavors officials are doing as they prepare for the 6th Annual Vetsgiving.
"Join us for our 6th Annual Vetsgiving where military volunteers will serve a FREE Thanksgiving meal to community members in attendance," read a post shared to the clinic's Facebook page.
The event is free and is intended for the military community. Those who attend will not only be provided with a free Thanksgiving meal, they will also be provided with blankets and hygiene kits courtesy of community housing and resource programs.
As clinic officials prepare for this free event, they are asking the community for help with sponsorships and In-kind donations so they can have enough supplies to provide a warm meal for all their guests.
Volunteers are also needed but volunteers must be a veteran, active duty service member, or reservist.
Volunteers will assist in the following areas:
Food Prep/Servers

Front House Attendee
Hosts
Cleaning Crew
Security
Rovers
If you would like to be a sponsor, provide a donation, or become a volunteer you can reach out to the clinic's Outreach Director, Ismael Lopez at ilopez@endeavors.org.
If you would like to register for the 6th Annual Vetsgiving event you are encouraged to register online. You can register by clicking here.
Make A Donation:
One local clothing boutique  is partnering with The Steven A. Cohen Military Family Clinic at Endeavors for their Annual Vetsgiving and they will be collecting non-perishable items that will be donated to the clinic ahead of their 6th annual Vetsgiving event which organizers are anticipating having 150 people in attendance.
The week of October 24-30th Apricot Lane Boutique El Paso will be hosting a Donate and Shop event. 
Customers that come in and shop the week of the 24th and place a donation will also receive a 20% discount. 
Non perishable items requested are as follows: 
Corn (25 QTY)

Green beans (25 QTY)
Cranberry Sauce (25 QTY)
Yams (25 QTY)
Boxed Mashed potatoes (25 QTY)
Apricot Lane Boutique is located at 8889 Gateway W Blvd Suite 1830 at The Fountains of Farrah.  If you would like to donate further items to the veterans event you can contact Ismael Lopez at 760-453-9408.
Military Events: 6th Annual Vetsgiving & Marriage Retreat!
6th Annual Vetsgiving

Saturday, November 19
11am-2pm (MT)
Event Location:
The Mustard Seed Cafe: 

201 E Sunset Rd
"You Belong" Mural