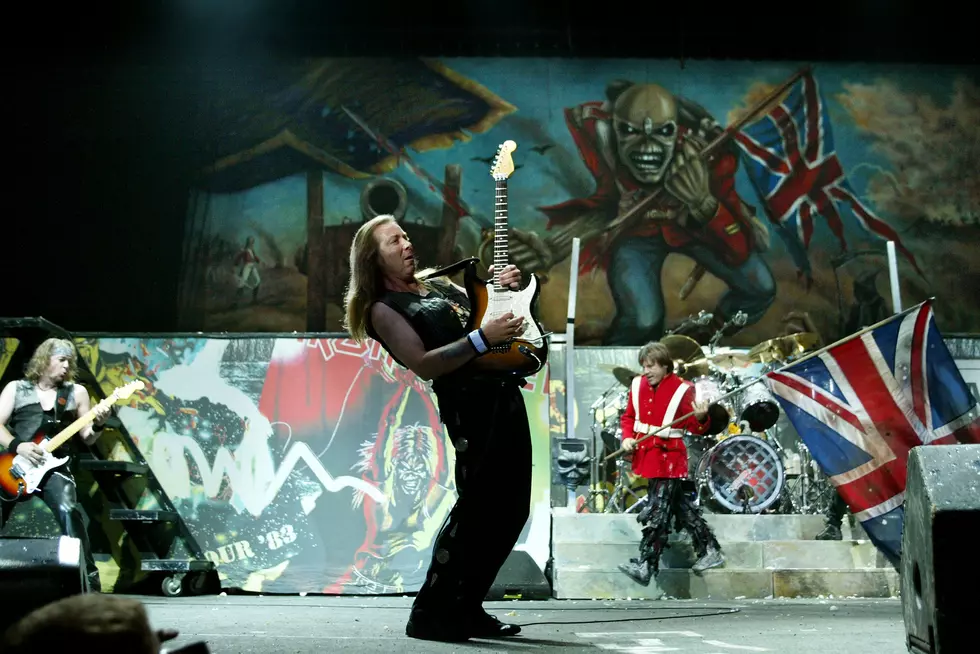 Did You Miss Iron Maidens' El Paso Concert? If So, Keep Reading
Getty Images
If you didn't get to see Iron Maiden earlier this month, don't worry ... a fan who was there was kind enough to film the entire show.
Iron Maiden brought their "Legacy Of The Beast" tour to El Paso a few weeks ago but not everyone got to see it. Some couldn't afford tickets, some couldn't get tickets, some had to work, etc, etc. For whatever reason, a lot of Iron Maiden fans missed out.
Good news for those fans though ... and for all the Iron Maiden fans who did make it ... a You Tuber who goes by Unknowngirl321 captured the entire show.
You can watch/re-watch it here ... be sure you send Unknowngirl321 your thanks.
Iron Maiden had not been to El Paso since around 2003, when they stormed through town with the "Metal God" himself, Rob Halford. He was, at the time, supporting his solo album, "Resurrection".
That was a helluva show and for two decades, El Paso fans have been jonesing for the band to return. They didn't disappoint us, playing for almost 2 hours, songs that span 4 decades. Every one of them sounding as fresh as the day they were written.
We didn't let them down either, the Haskins Center is still echoing with the roar of the crowd. I haven't seen El Paso go nuts like that in a while.
Cheers to all of you who showed Eddie and company what a true metal lovin' crowd looks like.
FANCY: 25 Celebrities Who Have Stayed at The Historic Hotel Paso del Norte