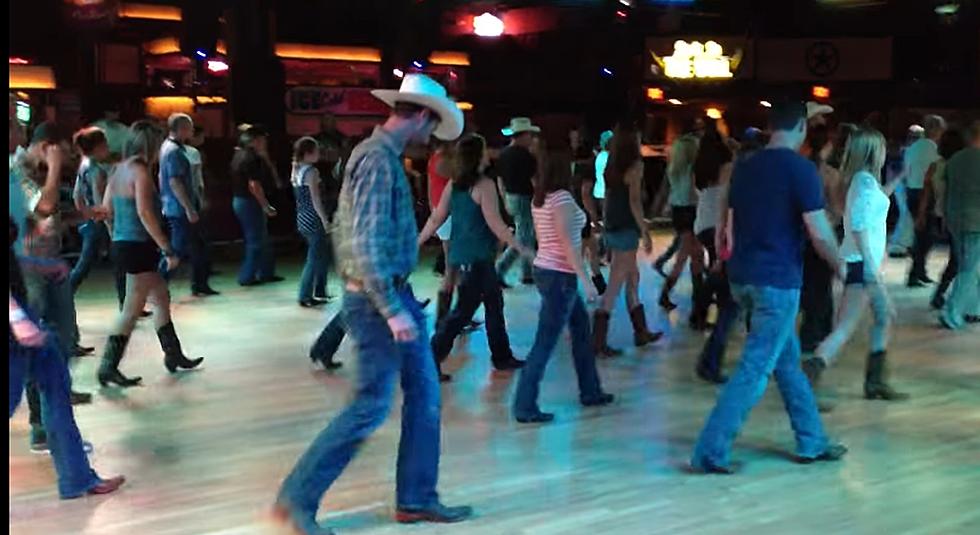 Denim & Diamonds Was the Best Place to Be in 1993 to Learn Line Dancing
naomishedd via YouTube
In 1993 George Strait, Garth Brooks and Randy Travis were on top of the music charts, I was four years old and my favorite bar was Denim & Diamonds.
I know what you're thinking; four years old and at a bar? It sounds weird but there is a completely logical explanation for it.
I know I can't be the only one to remember the country bar Denim & Diamonds; I can't fully recall where in El Paso it was located just that it was on the East side. On Sundays, Denim & Diamonds hosted a family night where they held line dancing lessons, a buffet and drink specials.
My parents used to take my sister and I to those family nights where we all learned how to dance the four corners, the alligator stomp and of course, the electric slide. It was a fun time, because eventually the rest of my family joined us and it became a weekly thing where we would all get together for family night at Denim & Diamonds.
Enter your number to get our free mobile app
Was it weird being in a bar setting at four years old? Not really, to me it felt like one big quinceañera party and just a great time spent with family. Also, this was a ton of fun to do.
Yes, I do know that dance!
I know it seems weird for me to bring this up 28 years later but I was reminded of this moment in my life because this past Sunday we took my nephews to Rubiks Arcade Bar where it is all ages until 9 P.M.
As I looked around and saw my nephews playing the arcade games, I realized that I have become my parents- taking my nephews to bars for family night! I'm the adult now! If you remember Denim & Diamonds- please tell me you have pictures because I have searched everywhere for some and I can't find any!
Do I work at a rock station? Yes, but I also have a special place in my heart for country music, well the 90s kind. Anything 90's really!
CHECK IT OUT: How He's Changed! Garth Brooks' Storied Career in Pictures