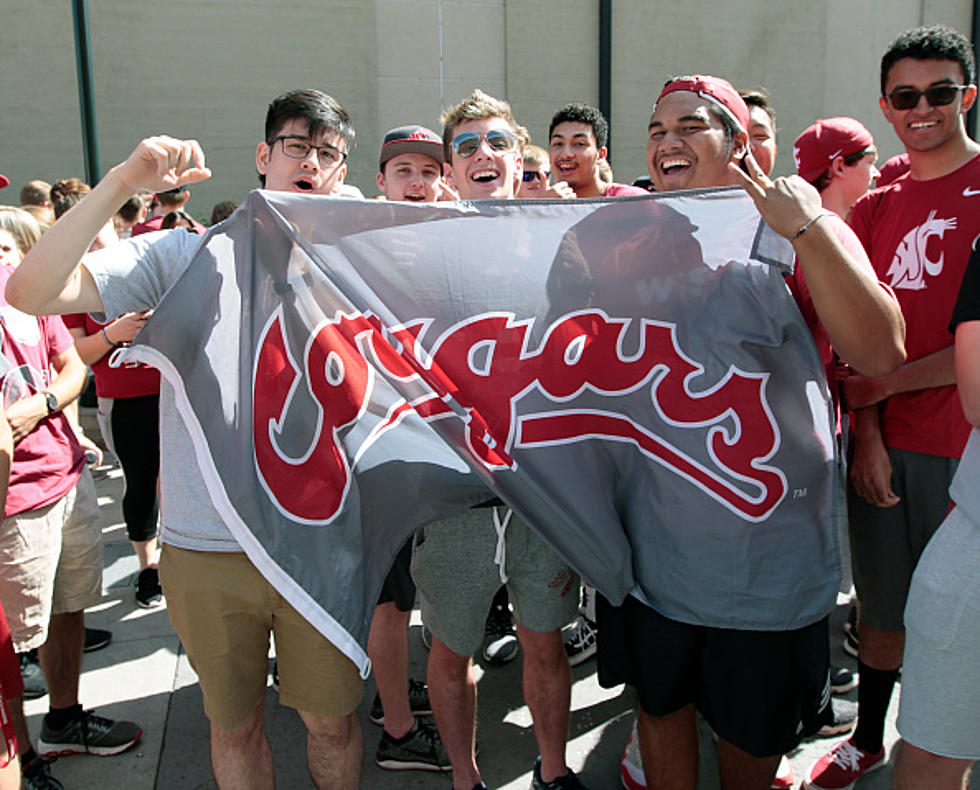 DeadBeach Brewery's the Partying Headquarters for the Cougars
Getty Images
If you've ever wanted to feel like you're out of town without having to leave El Paso this weekend is your chance. I simply say that after seeing DeadBeach Brewery being tagged on a status from Washington State University Athletics Facebook page. The bar downtown is known for its amazing craft beer that pairs perfectly with their food.
Enter your number to get our free mobile app
Well, we certainly know who DeadBeach Brewery will be rooting for the day of the Tony the Tiger Bowl Game that is coming up. But we all know their crowd will very much enjoy the drinks, food, and vibes.
But if you would like to meet new out-of-state friends and see how they like to party then you know where to go. After all, Washington State University Athletics claimed DeadBeach Brewery as their Cougar Hub for Cougar fans yesterday evening.
So some of us like to assume that people in El Paso sure know how to party. Not only that, some of us personally know people who can really party like a rockstar.
So if you think El Pasoans are the craziest when it comes to partying make sure to test that theory out. What better opportunity than now with guests from Washington who are visiting El Paso for the time being.
Although I get this feeling that maybe El Paso could possibly win a puro party mode competition if there was one. So if you will be rooting for Washington State University feel free to join fellow fans this weekend at DeadBeach Brewery.
30 famous people you might not know were college athletes
Stacker
dug deep to find 30 celebrities who were previously college athletes. There are musicians, politicians, actors, writers, and reality TV stars. For some, an athletic career was a real, promising possibility that ultimately faded away due to injury or an alternate calling. Others scrapped their way onto a team and simply played for fun and the love of the sport. Read on to find out if your favorite actor, singer, or politician once sported a university jersey.