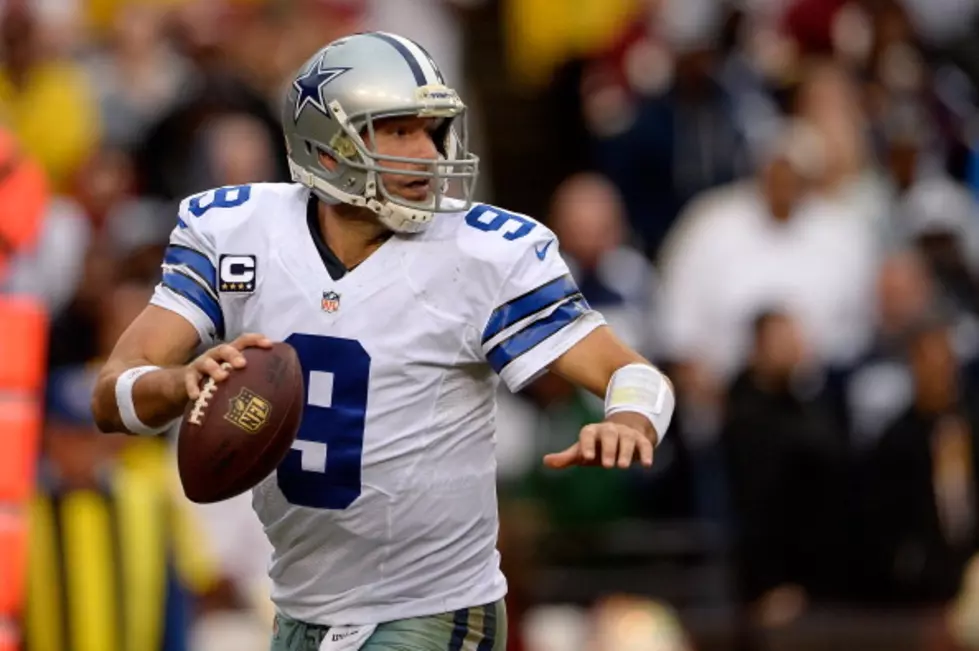 Dallas Cowboys Football Returns to KLAQ for 2015 — See the Full Schedule
getty images
Without a doubt, the Dallas Cowboys were one of the biggest surprises last season. Not many people including me predicted that they would go 12-4 and win the NFC East. Well, if the Cowboys want to have the same success like they did last year, it might be a little harder, as they will have to face both teams from last year's Super Bowl and a rematch of their playoff loss against the Green Bay Packers. They also have to face DeMarco Murray and the Philadelphia Eagles twice.
Don't forget you can hear every Dallas Cowboys game on 95.5 FM KLAQ as we are the official El Paso radio home for the Cowboys! And it starts tonight as the Cowboys start the pre-season as they take on the San Diego Chargers. The pre-game show starts at 7 p.m. and kickoff is at 8 p.m.
For KLAQ listeners who are not Cowboys fans, catch Loudwire Reloaded on KLAQ"s high def channerl, via klaq.com and with the RadioPup mobile app while the game is on.
Here's the 2015 Dallas Cowboys' opponents:
WK 1: Aug. 13, @ San Diego Chargers (8 p.m.)
WK 2: Aug. 23, @ San Francisco 49ers (6 p.m.)
WK 3: Aug. 29, Minnesota Vikings (5 p.m.)
WK 4: Sept. 3, Houston Texans (6 p.m.)
WK 1: Sept. 13 New York Giants (6:30 p.m.)
WK 2: Sept. 20 @ Philadelphia Eagles (2:25 p.m.)
WK 3: Sept. 27 Atlanta (11 a.m.)
WK 4: Oct. 4 @ New Orleans Saints (6:30 p.m.)
WK 5: Oct. 11 New England Patriots (2:25 p.m.)
WK 6: BYE WEEK
WK 7: Oct. 25 @ New York Giants (2:25 p.m.)
WK 8:  Nov. 1 Seattle Seahawks (2:25 p.m.)
WK 9: Nov. 8 Philadelphia (6:30 p.m.)
WK 10: Nov. 15 Tampa Bay Buccaneers (11 a.m.)
WK 11: Nov. 22 @ Miami Dolphins (11 a.m.)
WK 12: Nov. 26 Carolina Panthers (Thanksgiving Day, 2:30 p.m.)
WK 13: Dec. 7 @ Washington Redskins (6:30 p.m.)
WK 14: Dec. 13 @ Green Bay Packers (2:25 p.m.)
WK 15: Dec. 19 New York Jets (6:25 p.m.)
WK 16: Dec. 27 @ Buffalo Bills (11 a.m.)
WK 17: Jan. 3 Washington (11 a.m.)