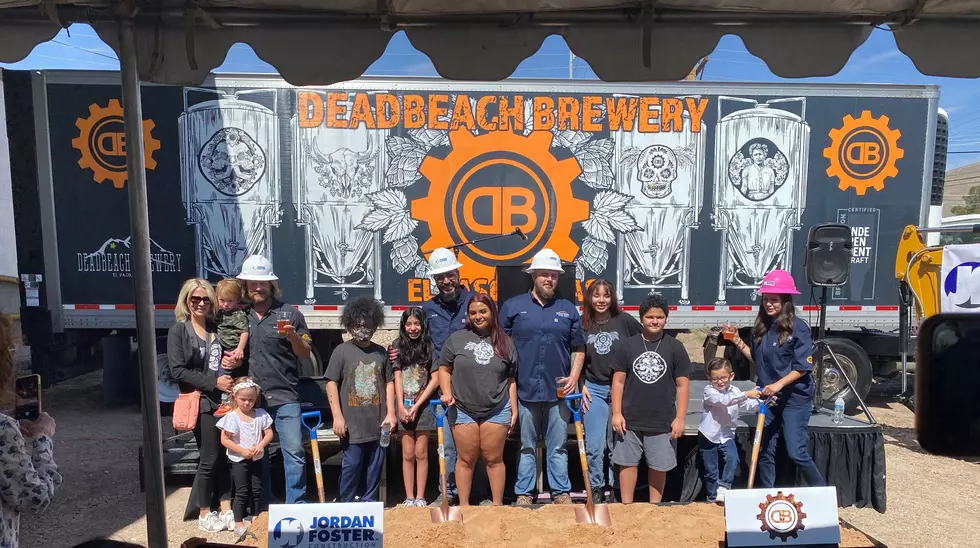 Cheers: DeadBeach Brewery Breaks Ground on Expansion
Steve Kaplowitz.
DeadBeach Beer is already a big hit in El Paso. Soon, everyone in Texas as well as New Mexico and other states will know the name of the Sun City's largest craft brewery. Over a hundred people gathered this morning as DeadBeach officially broke ground on their new production distribution center, located at 3200 Durazno in South Central El Paso.
Since their inception more than five years ago, the Deadbeach team has consisted of founding members Jason Hunt, Gabriel Montoya, and Justin Ordonez. They added a key fourth member to the team last summer when Veronica Hernandez joined the company to handle marketing and public relations. All four turned the soil this morning as they broke ground on their facility that will be a major part of the brewery's expansion.
Jordan Foster is the construction company in charge of the project. They anticipate the DeadBeach production distribution facility to be completed by the end of 2021. The brewery will celebrate its 6th birthday on November 1st. Their tavern and beer garden will remain open at 406 South Durango street.