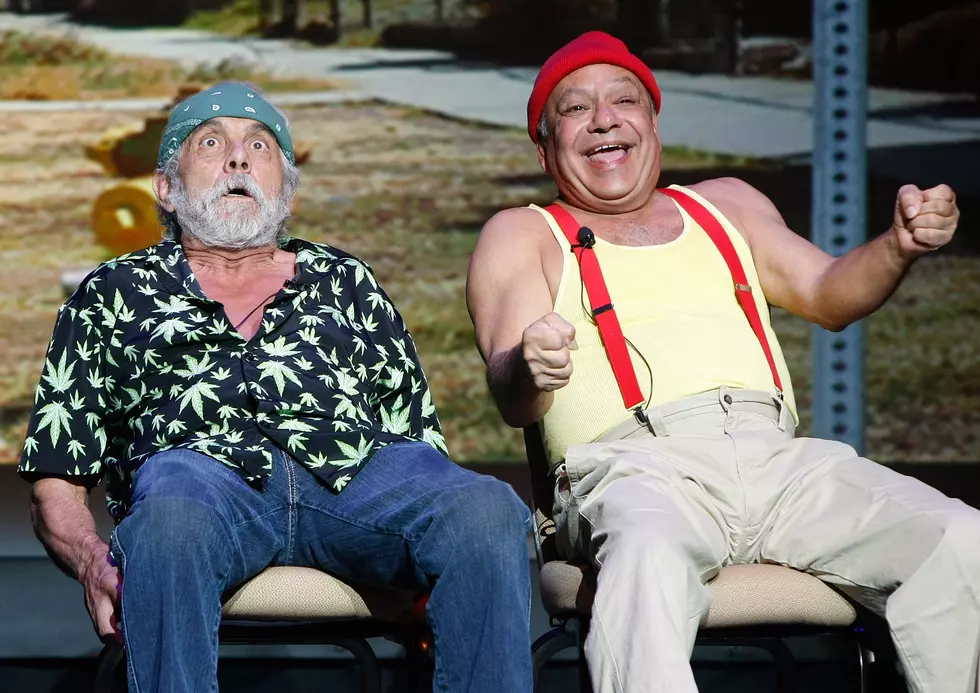 Say 'Hey Man' to Cheech & Chong At Their Meet & Greet in Las Cruces
Getty Images
The legends are heading to the Land of Enchantment and you could meet them!
Cheech & Chong, who you may know as the marijuana enthusiasts that they are, are heading to Las Cruces on May 19th to PurLife Dispensary at 755 S Telshor Blvd #102a, from 9:30 to 11 A.M.
Cheech & Chong will be launching their groovy new cannabis brand, Cheech & Chong's Cannabis Company, available exclusively at PurLife!
According to PurLife, they will have tons of merch and swag to go along with the music and mania of Cheech and Chong. You're welcome to come with questions and quintessential memorabilia because they'll be doing a Q and A as well as signing autographs! But they are also warning clientele to please be mindful and aware that there will be no consumption on any PurLife premises. Bummer, man.
Enter your number to get our free mobile app
Cheech & Chong's brand was founded in 2020 and is perfectly poised to capitalize on the rapidly growing cannabis, cbd & hemp markets to deliver high testing, but low-cost experience throughout the Planet!
For 50+ years, Cheech & Chong have dedicated their lives to change the perception of cannabis giving rise to legalization! One goal has always persisted, provide everyone with access to the plant. You can find out more about Cheech & Chong's Cannabis Company here. Bring your cameras, your questions, your memorabilia, and most of all your good hippie vibes, man!
What to know: 
Cheech & Chong at PurLife Dispensary 
755 S Telshor Blvd #102a
9:30-11 A.M.
If you are planning a road trip, make sure to do it safely (it's still illegal here in the Lone Star state). And if you're unsure of where to start, allow me to help and check out these other dispensaries.
El Paso Funeral Museum Hearse & Car Show