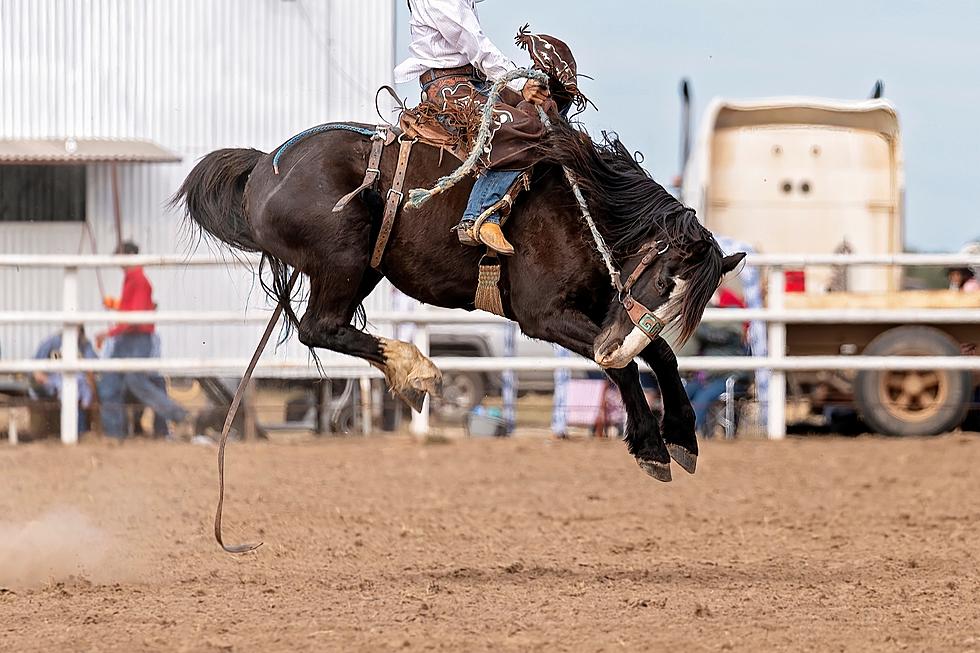 Bronco Rider Killed During Texas Rodeo
Canva
A rodeo contestant died after being bucked off the bronco he was attempting to ride.
The rider, Skee Burkes, succumbed to the injuries he suffered Saturday night at the Taylor County Expo Center in Abilene.
Burkes, 26, was competing in the event although he wasn't a member of the Pro Rodeo circuit. Instead, Burkes was participating through the United Professional Rodeo Association which is an associated group of smaller, regional rodeo organizations.
Emergency responders reportedly rushed to Burkes side immediately after he was thrown. Ambulances and emergency medical personnel are required to be on-site at rodeo events in the U.S.   Unfortunately, they were not able to save the man's life.
The bronc riding was the first event of the evening. The West Texas Fair & Rodeo is sending condolences…not only to Skee Burke's family and friends…but also to the "rodeo competitors, fans and spectators" who were in attendance on Saturday.
Enter your number to get our free mobile app
Many rodeo competitors are injured, often seriously, during rodeo events. The U.S. Pro rodeo circuit averages one or two fatalities (for humans) each year, making. Several more riders each year suffer serious spinal or brain injuries every year. Rodeo is one of the most dangerous sports in the world according to the World Health Organization.
The West Texas Fair and the Taylor County Expo Center are raising funds for Burkes funeral expenses. A statement from the organization says, "It is our wish to help the family offset funeral costs for this young cowboy".
People who want to contribute financially are encouraged to do so at a special webpage set up for that purpose.
KEEP READING: Get answers to 51 of the most frequently asked weather questions...