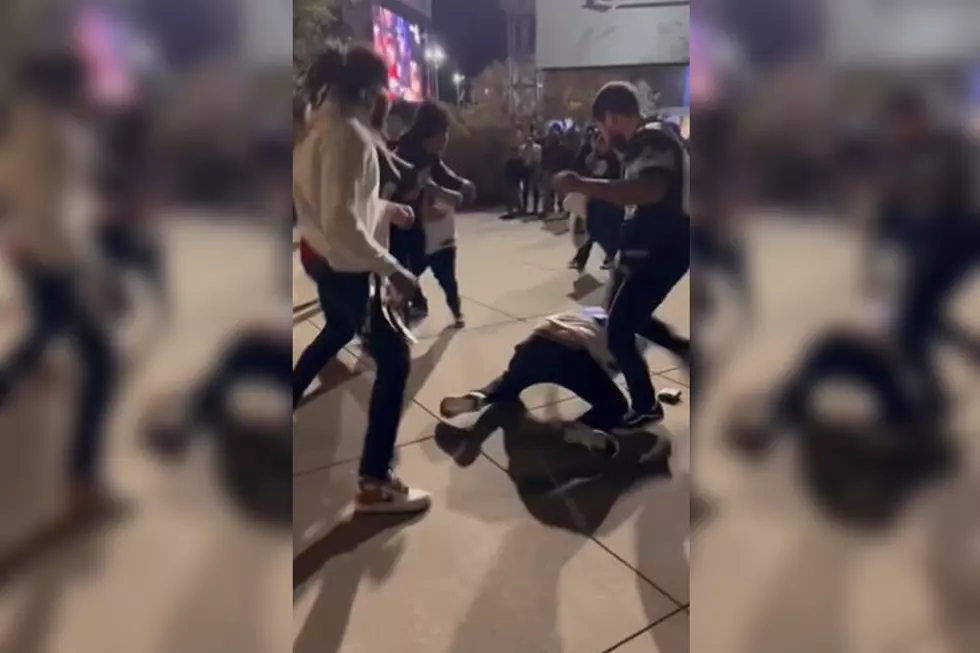 Videos of Several Wild Brawls at Dallas Cowboys Watch Party
Twitter: Dallas Texas TV
As usual, January is a rough month for us fans of the Dallas Cowboys.
The worst part is that the team looked so good just a week ago. Don't get me wrong – as much as I wanted the Cowboys to beat the snot out of the 49ers, I knew it would be a tough game. And sure enough, I was once again let down by my team.
But at least I didn't get my ass kicked at a watch party (at AT&T Stadium, nonetheless).
I'll admit it, though. I was pissed enough to fight after that disappointing loss yesterday. But rather than come to blows with another fan that was mad enough to spit nails, I flipped the channel to INSP and watched westerns for the rest of the night.
But today's entertainment has been reality TV. Not the lame, scripted stuff that networks put out as reality TV, I mean the real stuff – fisticuffs between drunk angry fans in the wake of last night's game.
I'm sure this sort of thing has been going on for years. It's just that you didn't get to see it unless you were actually there. But thanks to everyone walking around with a video recorder in their pocket, we all get to watch the action.
So grab yourself some popcorn and sit back and watch some of the action from last night's watch party.
The Best and Worst Jersey for Every Professional Dallas Sports Team
Only focusing on the big four and I know my choices will piss A LOT of people off. I like weird s*** and I think my taste in jerseys will show this.
Evolution of the Dallas Cowboys' Uniforms
The Definitive Ranking of Texas Professional Sports Mascots
I am a Dallas fan for pretty much everything, except baseball. Sorry, grew up in Baltimore so the Orioles are my team. However, when it comes to my mascot list below, I am being 100% honest. I think my choices will honestly shock you.