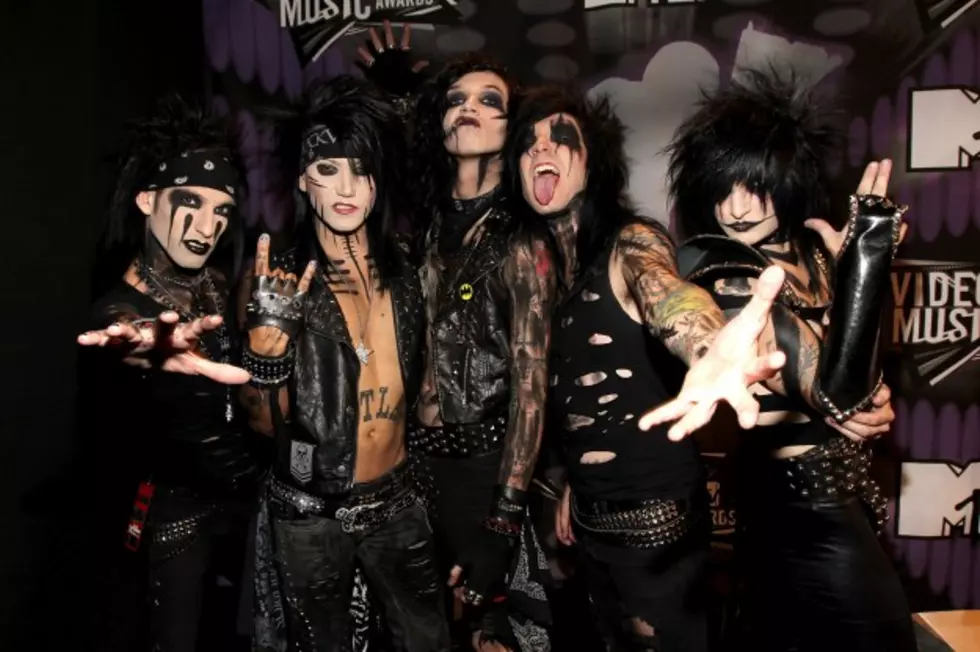 Black Veil Brides Frontman Andy Biersack Picks His Top Stage Fails
Black Veil Brides singer Andy Biersack recently made headlines with his incident of a broken nose, but he has had countless other injuries in his career that are just a brag-worthy. In a recent interview with Revolver Magazine, he shared some of his most memorable ones.
There can be many knockouts at a rock show, but it becomes a different concert when the lead singer knocks himself out. This was the case with Biersack at one show: "We played a festival in Phoenix and normally I mock punch myself in the head with the mic, but I connected right with my temple and knocked myself out for the whole beginning of the first song of the set. I completely blacked out on the stage. For 50 or 60 seconds, I was lights out."
A missing tooth is never fun, especially not at Warped Tour. Biersack knows all about it: "On Warped Tour in Boise, Idaho, I broke my tooth on the mic. I took a pretty significant chunk out of my tooth and had to have it sanded down. It wasn't the most painful injury, but it was the most unexpected one. I always knew I could break a leg or my nose, but I never thought I'd break my teeth."
Fans love nothing more than a good stage dive, and unfortunately, these high flying leaps of faith can go wrong. "In June, we were in Los Angeles at our CD release show and I climbed 30 feet in the air on a marble pillar and tried to get back on the stage but missed by about eight feet," he said. "I landed on my ribs on another marble pillar that was sticking out of the ground. I shattered two ribs and displaced one." Ouch.
Check out Loudwire's review of Black Veil Brides' new three-song 'Rebels' EP, here.