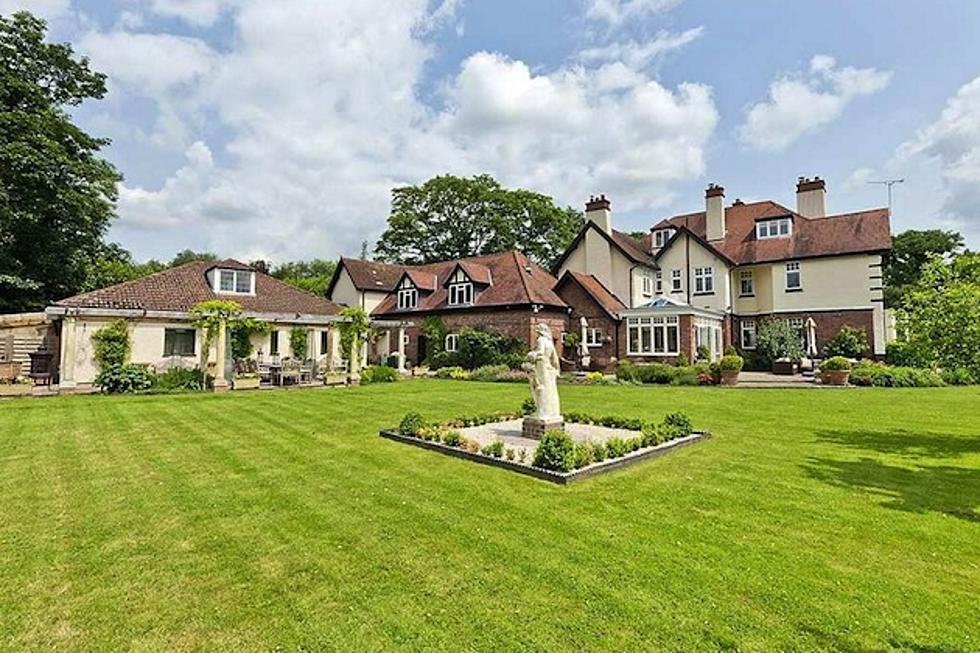 Black Sabbath's Tony Iommi Selling England Home for $4.3 Million
John Shepherd Real Estate
If you thought the Osbournes had a nice house, you should see where Tony Iommi lives. According to the Birmingham Post, the Black Sabbath guitarist has put his Lapworth, Warwickshire, home on the market and the residence is reportedly going for a cool £2.6 million, which is about $4.3 million in U.S. currency.
Remember that MTV show 'Cribs'? They covered just about every rapper on the planet, with a good amount of rock musicians too, but the Tony Iommi edition would have been amazing. The six-bedroom home was built way back in 1905 and takes up 8,000 square feet. Iommi's house also has a room to play pool, a stunning home cinema, a purpose-built recording studio and massive front and back yards containing a fountain and sculptures.
As for why Iommi has put his UK house on the market, a 2012 interview where the guitarist spoke of potential changes to his life after being diagnosed with lymphoma may point to the answer. "Maybe we should get a smaller house," Iommi told the Birmingham Mail. "Maybe it's time to scale down anyway and try to live more of a peaceful life."
Regardless of why Iommi is selling the hundred-year-old home, for the right price, you can live in the house of a metal god! To check out a full gallery of pictures of Tony Iommi's Lapworth home, click here.