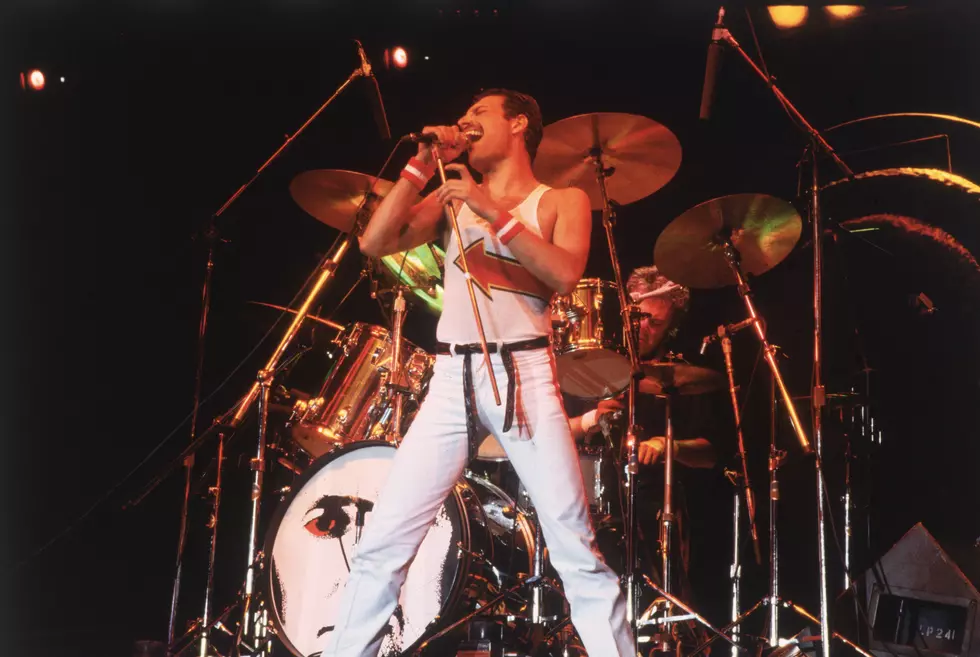 Better Vocalist? Freddie Mercury or Robert Plant?
Getty Images
It's time for a showdown! One of possibly many showdowns. This is something that I've been thinking about for awhile now. Who is the greatest rock vocalist of all time? Notice I'm saying vocalist, not front man or lead singer. I want to focus on the vocals here. You're probably thinking... "But you only have Freddie Mercury and Robert Plant. Where are the other options?!" That's coming. I just wanted to float this one out there to see what kind of reaction I get. I thinking about doing a full on tournament.
Something I want to do with this idea is also post isolated vocals from the contestants. That was you can get a real idea for their vocal abilities. Here are a couple isolated vocals from our contestants. I tried to choose songs that don't have heavy effects on the vocals. That's why Stairway to Heaven was out.
Now that you've hopefully listened to both isolated vocals, you can go ahead an vote below. Also, here is a preliminary list of the vocalists I want to include in a possible tournament. If I am missing anyone, please let me know. You can reach out to me on the Buzz Adams Morning Show Facebook page or email: brandon@buzzadamsshow.com
Layne Staley
Chris Cornell
Eddie Vedder
Kurt Cobain
Scott Weiland
Freddie Mercury
Ozzy Osbourne
Bruce Dickinson
Robert Plant
James Hetfield
Dave Grohl
Rob Halford
Axl Rose
Ronnie James Dio
M Shadows
David Draiman
Chino Moreno
Geddy Lee
Klaus Meine
Vince Neil
Serj Tankian
Jonathan Davis
Mike Patton
Glenn Danzig
Marilyn Manson
Rob Zombie
Dee Snider
Joey Ramone
Perry Farrell
Billie Joe Armstrong
Anthony Kiedis
Corey Taylor
Paul Stanley
Zach de la Rocha
Maynard James Keenan
Trent Reznor
Joe Strummer
Roger Daltrey
Steven Tyler
David Lee Roth
Sammy Hagar
Phil Anselmo
Brian Johnson
Jacoby Shaddix
Ivan Moody
Roger Waters
Brent Smith
Chester Bennington
Taylor Momsen
Maria Brink
Lzzy Hale
Amy Lee
Joan Jett