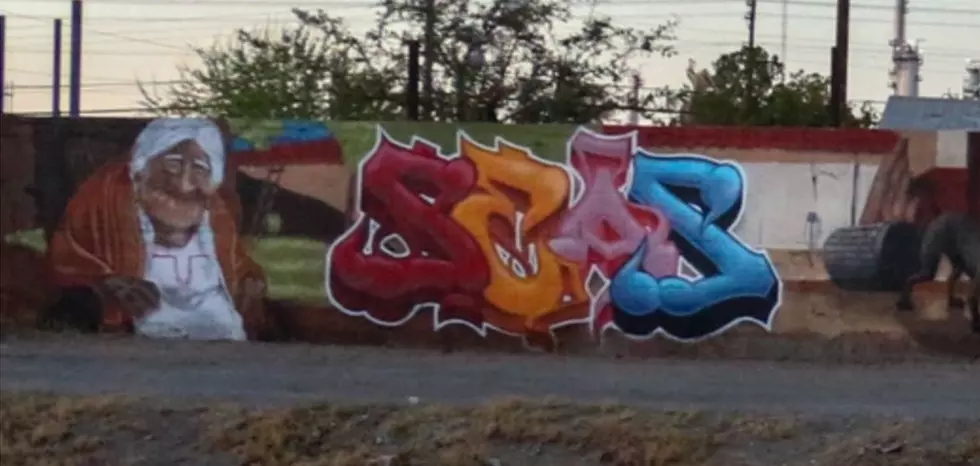 Beautiful "Coco" Inspired Mural Unveiled in EP
VIva La Mocha via FB
El Paso is filled with beautiful art! Lately, some amazing murals have been popping up that basically look like real life balloons! Monika over at our sister station Kiss FM tracked down all the balloon murals which you can check out here.
Now, a new mural has been unveiled and this one will make you shed a tear or two. Local artist @_eye_inthestreets along with other collaborators created the most amazing "Coco" mural you will ever see.
Located on Geiger Ave. & S. Seville Dr. - right across the canal behind the Ascarate Swapmeet you will find Miguel:
Miguel's faithful companion Dante:
Miguel's abuelita:
The beautiful alebrije Pepita:
Enter your number to get our free mobile app
Mama Imelda:
Hector:
You'll even find Ernesto de la Cruz:
And of course, you'll find Mama Coco:
"Coco" is a movie that I'm sure many Mexicans and Mexican-American's related to. It's such a beautiful movie that makes you laugh and cry; I even know cholos who have cried watching that movie!
Speaking to Chuco Relic, the artist had this to say:
"We wanted to paint something inspiring to the neighborhood, and considering that area is in an older area, we wanted to do something that hit home for a lot of us in the Hispanic culture. I grew up with a grandmother who actually had Alzheimer's. My other brother who helped collaborate on this, @relm72, also has a gma that lives nearby. We wanted to do something that alot of the hispanic community can relate to. Numerous diseases as far as dementia, Alzheimer's, Parkinson's, and diabetes take the ones that we love too early. I loved the film from beginning to end honestly, so I cant say there's a favorite part... But the part that did it for me is when gma coco remembers the song and came back to her senses. I'm sure that I'm not the only one who could agree that we all wish our loved ones snapped out of it for a moment , if not longer."
You can check out more of @_eye_inthestreets art here.
EP Animal Services Adoptable Dogs