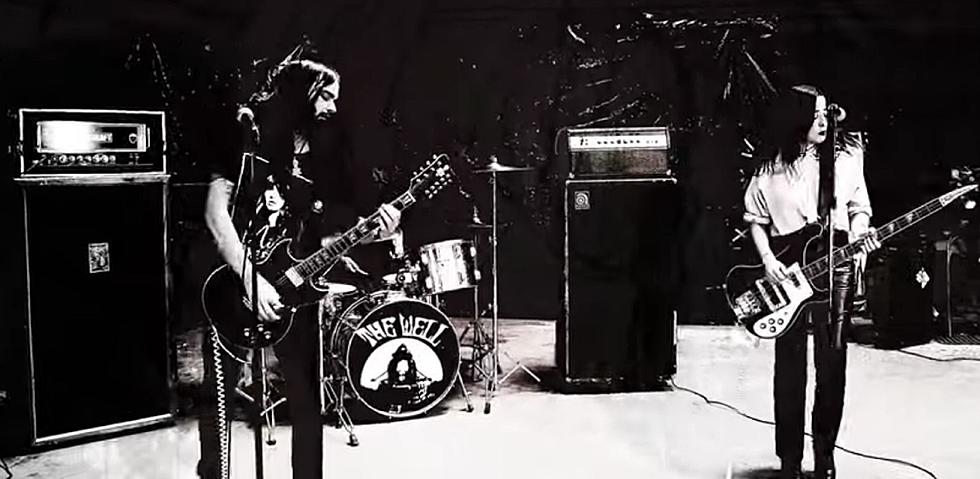 Early 70s Doom & Psych Rock Comes Alive At El Paso's B-17 Bombers
RidingEasy Records via YouTube
Anyone who's ever been to Austin knows that their music scene is extremely diverse with a wide variety of music genres, especially in the rock world. One of the rock/metal bands from Austin will be heading down to El Paso in February & any fans of early doom rock & psychedelic rock will definitely appreciate this band.
The Well is a 3-piece band out of Austin, Texas consisting of
Ian Graham - guitar/vocals
Lisa Alley - bass/vocals
& Jason Sullivan - drums
If one were to describe their sound, it would be best described as "early 70s doom/heavy psych and frayed weirdness of dark folk" with a hint of inspiration taken from goth bands like The Cure & Joy Division. Since their debut album "Samsara" was release back in 2014, they've been noticed by many different rock/metal magazines such as The Obelisk: "drenched in post-Electric Wizard sneer",
Brooklyn Vegan: ""rooted in the fuzzy, doomy riffage of Black Sabbath and Blue Cheer and the creepy psychedelia of Syd Barrett, and The Well are increasingly good at this kind of thing."
& Kerrang! : "Taking them out of the doom corner and giving it a raw, post-punk feel. "Raven" sounds like a Satanic, downtuned Steppenwolf, and frankly we can't get enough."
The Well are kicking off a mini tour along with fellow psychedelic/stoner rockers Howling Giant from Nashville in February with El Paso being the 2nd stop on the tour:
The show will be Thursday, February 24th at B-17 Bombers Oyster Pub, 201 S El Paso St & it is a free show. Along with Howling Giant, local rockers Fusebox will open up the show at 7pm.
You can follow The Well on Facebook & Instagram.
El Pasoans Show Us Their Face Coverings