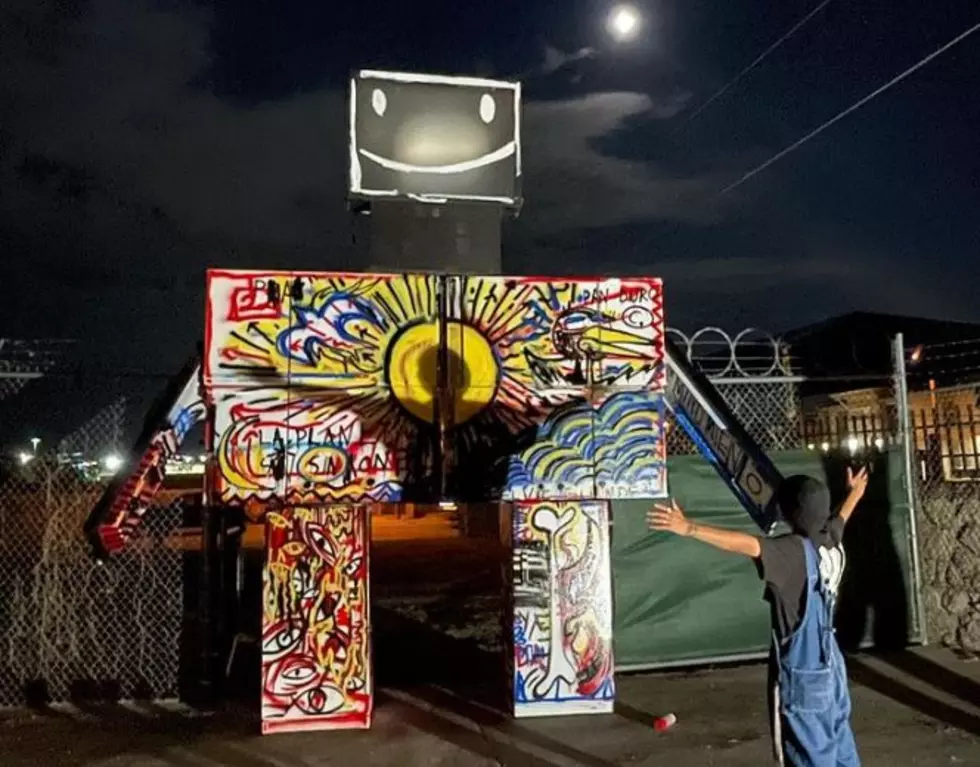 A Smart El Paso Artist Made a Gigantic Robot with Home Appliances
via Diego "Robot" Martinez Instagram
There are a lot of El Paso artists that can turn all kinds of material into art. Hell, a perfect example is the huge mountain lion made of recycled trash at San Jacinto Plaza.
There is another artist in El Paso that really brightens up the city of El Paso. The El Paso artist I am referring to is Diego "Robot" Martinez who is known for painting his creativity on warehouses walls.
Last month he was even featured in the El Paso Times for his special creativity. But Diego "Robot" Martinez is at it again except this time he put together a robot out of some home goods.
Diego Martinez put together what seem like refrigerators plus a few other appliances and created a gigantic robot. All we can say is scoot over Baymax and Wall-E which are the main robot characters in a couple of movies.
If you're at all curious about what this nifty creation looks like in person, you must check it out. Diego Martinez told me it is located at a popular spot food trucks park on the Eastside.
The next time you're going to grub at Buddy's Beer Barn make sure you check out the robot. Honestly, it is really hard to miss considering its size and colorful paint.
Diego Martinez calls his exhibition "Peace Love Dope Death" and is truly a work of art. Just refer to the photos he shared on his Instagram and allowed me to share with you his latest masterpiece.
LOOK: 20 tips to help your houseplants survive the winter