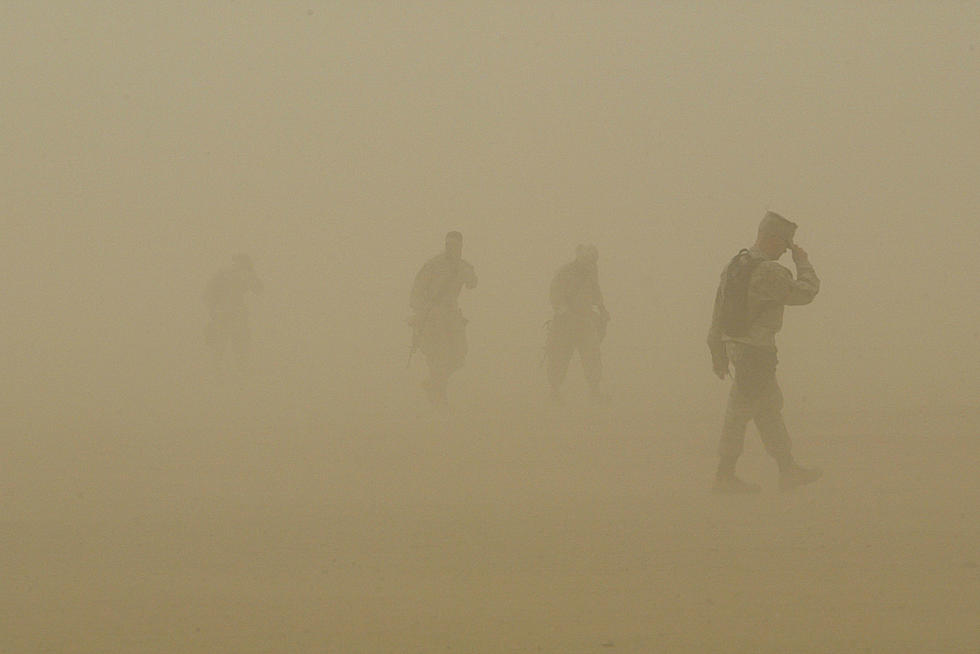 5 Things You'll Need To Keep With You As Spring Comes To El Paso
Getty Images
Winter is turning to Spring so, be ready for the schizophrenic transition.
5 things you absolutely MUST have during Spring in El Paso.
Sun Tan Lotion. For those days when it's bright, sunny and 70-80 degrees out, you don't want your fragile winter skin smoldering like a vampire in the daylight.
Your Winter Gear. Heavy jacket, gloves, scarf, etc because it's quite likely that "sunny and 70" may become "30 and snowing" at any point, on any day.
Your summer gear. Shorts, swimsuits, towels, etc. Because the ice and snow will melt pretty quick and a pool party/bbq could break out.
Tie Downs and weights. If you plan anything outside, be ready to weigh or tie things down well enough to stay put during hurricane force winds. (Pets too.)
Cash/Debit Cards. Eventually, those winds will reduce visibility to nothing and you'll have to pull over and eat or get a beer or something while waiting it out. Bikers especially!
Peeps on I-10 between Cruces and Arizona should pack a cooler full of goodies, extra gas and something to pee in because your wait will be in the middle of nowhere. Finally, another wind-related suggestion for the ladies: If you're planning to drop a bunch of money on a new hairdo, wait 'til June!!
(Don't break out the skirts yet either...)