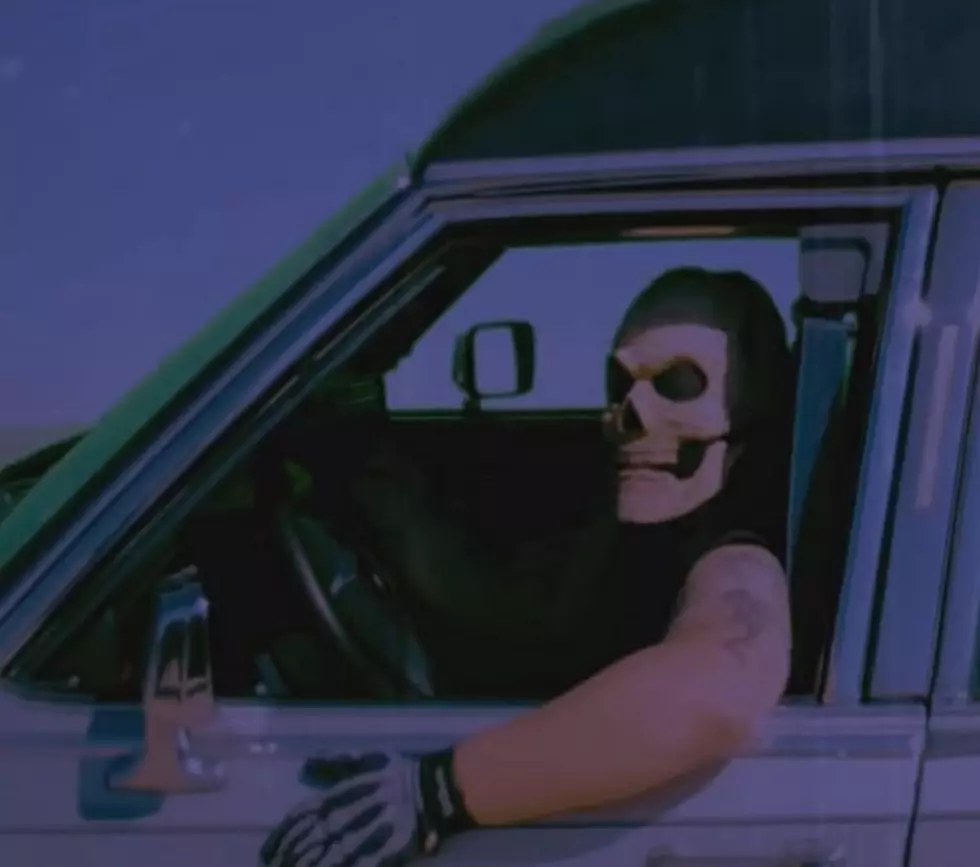 10 Local Bands That Can Be New Additions For A Halloween Playlist
ExRx Horrorvision via YouTube
Whenever we make Halloween music playlists for parties, we ALL have our favorite picks, songs that put us in the Halloween spirit. But there are plenty of local bands from El Paso that have songs to put YOU in the Halloween spirit.
Texas Voodoo Stomp: A band influenced by Black Sabbath, Down, Black Label Society, you would think they would have some heavy metal tunes perfect for the Halloween season. And with songs like "The Walking Dead", "Evil Magic" & "The Devils Rejects", you would be correct:
Brother Strange: Another band very much inspired by the sounds of the 70s but with a heavy, doom metal sound to them, their "Witchslayer" EP is definitely one to put on during Halloween.
The Dead Electrics: Metal bands are perfect choices for a Halloween playlist but if you want a band that sounds like an early Interpol, with a touch of psychedelic rock, The Dead Electrics are a great choice. Especially if you listen to their song all about meeting up in the shadows...
Shadow Valley: One look at their discography & you can practically play ALL their songs for Halloween with their 80s rock/metal sound. One personal pick would definitely be their song all about the most famous vampire out there...
Hate In Disguise: If you're a fan of black metal & songs about the occult, you'll probably like El Paso's very own black metal band, Hate In Disguise.
P. Razors: One of the longest running metal bands straight out of El Paso, The Razors have been a staple in the El Paso music scene, keeping the sound of groove metal alive. With tunes like "In the Shadows", "Life of a Lunatic", "Left For Dead", they're a good addition on the heavy side of a Halloween playlist.
Man the Mute: Cesar Soto has rocking for over 2 decades including working with the industrial metal band Ministry for years. If you look at the music videos for the Man the Mute songs "Willow", "Blotter" or "Give Em Hell", he definitely loves a horror vibe in his music so that's why I think he deserves a spot in a Halloween playlist.
Melt Citizen: The one-man band led by Mike Peregrino, loves punk rock. He's actually helped produce music for some local bands like Hate In Disguise & Lefty the Cronies. One song of his is definitely an ode to the classic horror zombie film "Night of the Living Dead".
Scattered Storm: What do you get when you have a band who's heavy, loves sci-fi films, Godzilla & writes all about beasts and ancient books (including the one called "The Book of the Dead")? You get Scattered Storm.
Epitaph Romance: Ozzy...Rob Zombie... Ghost... these are artists who are just READY for Halloween every year. Epitaph Romance fits that category. Every song of theirs is an ode to their favorite time of the year, they wear costumes every time they perform & they'll be featured in the new El Paso horror movie, Bedridden. A Halloween band in a horror movie... sounds like a perfect fit to me...
There are many more bands out there to check out; some I'm sure I've missed but I encourage you to check out the bands around El Paso. Who knows? Maybe you'll find your next favorite group...
If you're a local artist, you can submit your music for Q-Connected right HERE. Sunday nights, 10pm to Midnight on 95.5 KLAQ.
Michael Myers Seen In A Scary, Silly Way At Iconic El Paso Spots
Halloween movie slasher Michael Myers seen around the Sun City at iconic El Paso locations