Motorcycle Vs. Water [VIDEO]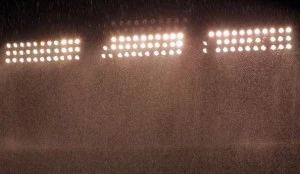 With the weather we had yesterday (and that we're expecting today), looks like it's time to get the bike out!!
Unexpected monsoon season around here the last couple of days huh??  You don't have to sweat the flooding if you have one of these guys though!!
My bike and I (check her out here with Stephanie the bikini clad corporate babe!) have been through some pretty tough rains together … and I swear she can swim … but we've never gone in THIS deep!!
Subscribe to KLAQ El Paso on
I'm not sure if Santa Teresa Motorsports sells this particular model or not.  It would make a great gift idea for the biker with the "never say die" attitude in your life though!!