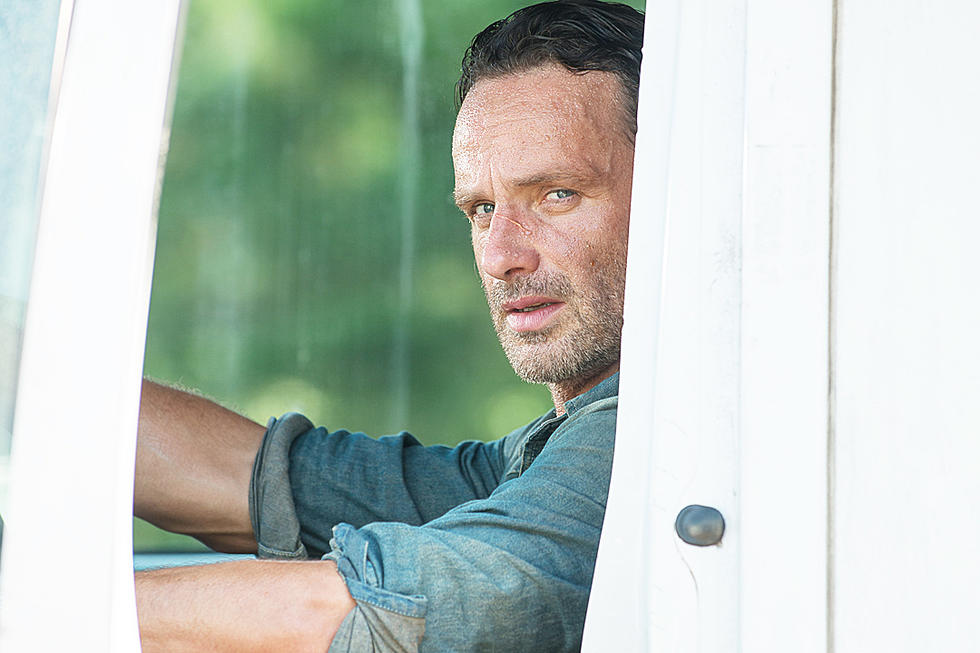 New 'Walking Dead' Photos Tease Unseen Threat of 'The Next World'
AMC
The Walking Dead did some literal and figurative throat-clearing with last night's "No Way Out" premiere, paving the way for the next threat to Alexandria. That threat may have stalled for now, thanks to a well-timed rocket launcher, but are Rick and Daryl already making new enemies in the first photos of next week's "The Next World"?
Following an earlier sneak peek, AMC released a surprisingly robust collection of photos from next Sunday's "The Next World," in which Daryl and Rick venture out for supplies, and things go predictably awry. Not only do they appear to encounter at least some hostility, but it looks like Spencer finally lays Deanna to rest, and Enid appears to have settled back in.
In the meantime, so reads the always-vague AMC synopsis for "The Next World":
A simple scavenging run proves to be more tricky, when the survivors are not the only ones after a goldmine of supplies.
We'll likely learn more about Daryl's suspicious premiere injury as well, but will Negan's group make their presence known once again? Stay tuned for the latest Walking Dead Season 6, and watch the previews below.
Check Out 100 TV Facts You May Not Know!