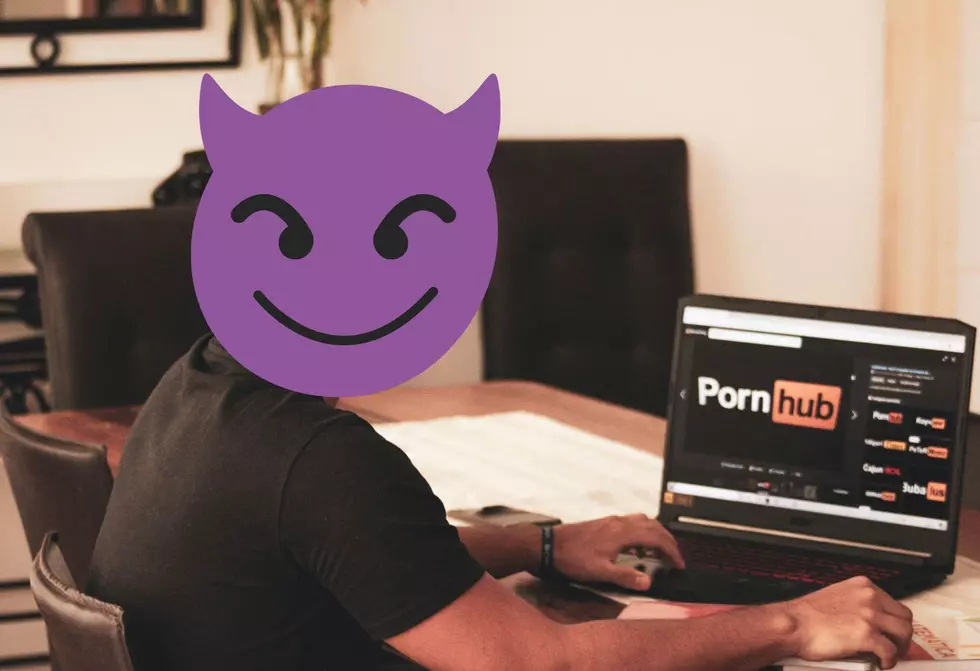 The Top Pornhub Search in Texas in 2022 May Blow Your Mind
Photo: Franco Alva, Upspash/Canva
Pornhub has revealed the most popular searches for 2022 and it's no surprise what people searched for overall on the website. What is a surprise however is what Texas searched for the most on the site.
Naturally, the United States topped the list of the most traffic because here in the states we are a bunch of perverts. After breaking down each state, the usual suspects appeared on the list including searches for threesomes, big booty, shower scenes, lesbian, as well as several different fetishes. But, there were some surprises on the list including what Texans seemed to search for the most.
What did Texans search the most on Pornhub in 2022?
According to the New York Post, which posted a graphic of the top searches per state, Texans seem to like to search for panties the most. Yeah, I was pretty surprised about that. Why panties?
I'm honestly not sure what I expected to see at the top of the minds of Texans as far as x-rated entertainment, but panties were not one of them. Also, it may be a bit surprising that Arkansas' top search was not "brother" or "sister". Ha! Just kidding.
I wonder why Texans have a hankering for panties. I mean if you want to just see panties, you can always get a Frederick's of Hollywood magazine or something. Wait, do they still publish those?
Anyway, here's a breakdown of the top searches by state posted on Twitter.
America in general loves its x-rated entertainment. It's worth noting that 86% of Americans got their porn fix on their phone which means many folks were sneaking off for some alone time with their handheld device.
Sure makes you nervous about borrowing someone's phone now, right?
In the end, it's panties that really do it for Texans. Who knew?
I guess it's time to add "panties" to this list of things Texans really love.
Look: Things Most People in Texas Really Love