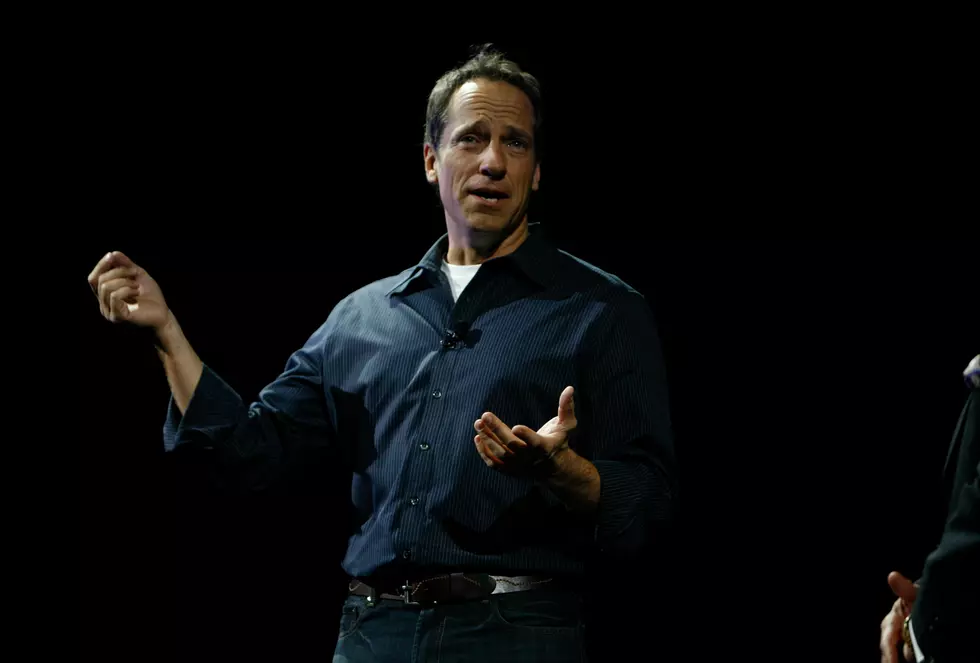 Mike Rowe Accused of Pulling off A "Dirty Job" [VIDEO]
Getty Images
Don't worry Rowe fans, he's got an alibi.
"This just in, Mike Rowe from 'Dirty Jobs' has been alibi'd in Monday's bank robbery. "This is a real bummer, but as we say, 'It's just as important to free innocent people from suspicion as to identify guilty parties.' Back to the drawing board, we are now looking for a suspect wearing a Mike Rowe mask, which is brilliant, why didn't we think of that?"
Rowe addressed the robbers description saying: "he hasn't been 5'6" to 5'8" since 6th grade" and that his "small to medium build" ship sailed some time ago". The real bad guy better look out though, Rowe also posted this:
"My face is sill at large, albeit, attached to a ne'er do well who continues to evade the authorities. Obviously, I'd like to do all I can to see this particular crook brought to justice, so I'm running back to the studio to tap into our nations vast media infrastructure, and do what I can to help locate my evil twin.