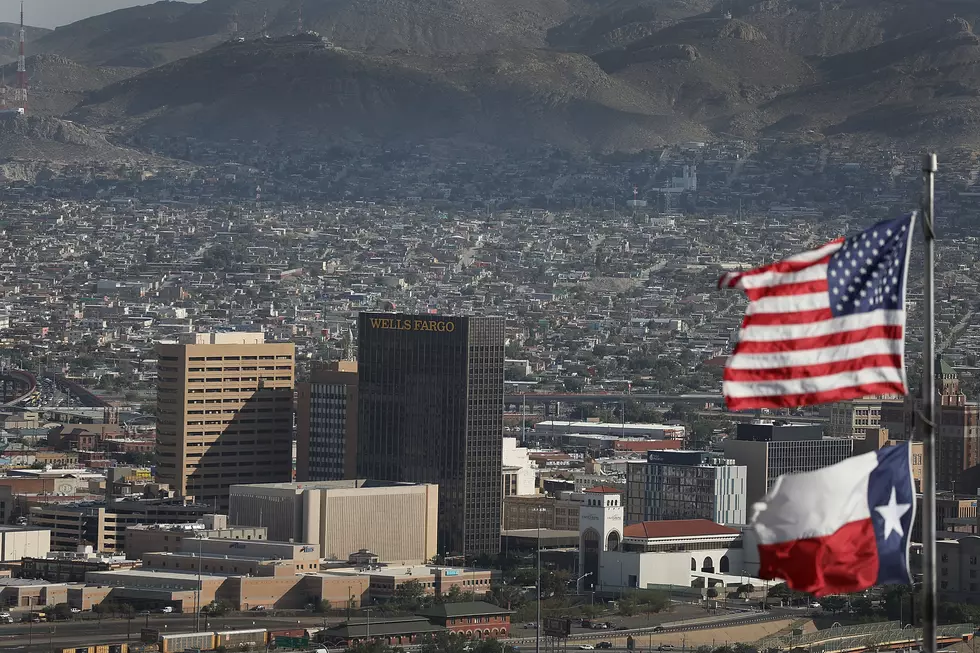 Married YouTubers Show Off El Paso in 'Travel' Video
Getty Images
Do you have a friend or family member that maybe hasn't been to El Paso yet? Maybe they're thinking about moving here? Show them this video.
Global Coffee to get some coffee
Transmountain. Nothing like a cruise over Transmountain, especially for anyone who has never driven it before.
Phit Phuel for a meal prepped meal.
There's a cruise near Montecillo and UTEP
Of course, at UTEP, they flip the camera around for a view of Juarez.
This was just a short video barely scratching the surface of what El Paso has to offer. If you have any ideas of people, places, or things that they should include in a future video, let them know. You can head on over to the actual YouTube page to make a comment under the video. Just CLICK HERE to head on over.
Want some basic El Paso stats and facts just for the Hell of it? Well, here you go.
Population - 681,728

This makes it the 22nd largest city in the United States. Of course, this isn't like counting an entire metropolitan area that includes surrounding cities.

The population of the El Paso metropolitan area, which includes Las Cruces, has a population of 1,060,397.
The total region of the area, including Ciudad Juarez is a whopping 2.5 million people. If you use that measure, El Paso would be between Denver-Boulder and Nassau-Suffolk (Long Island) in regards to radio markets, or number 20 in the country.