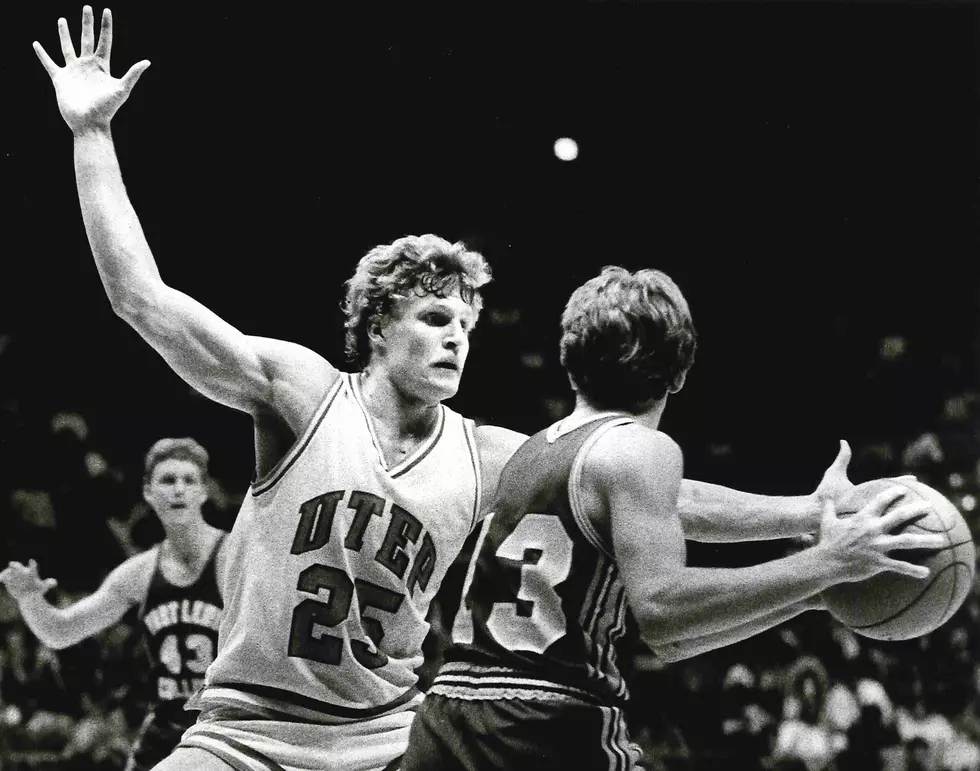 Former UTEP and Australian Basketball Star Kent Lockhart Has Died
UTEP Athletics.
The UTEP basketball family received some sad news this morning, when they learned that Kent Lockhart had passed away at the age of 59.
Lockhart gave the Miners toughness and grit, but he also was a mainstay in the UTEP lineup from when he arrived in El Paso as a freshman. He played in a pair of NCAA Tournaments and finished his career among the all time leaders in minutes played (currently 14th) and assists (10th). Nicknamed "La Machine" by legendary public address announcer Paul Strelzin, Lockhart was also involved in the infamous triple overtime home win over BYU in 1985 when he came to the aid of teammate Luster Goodwin.
There is not much video of Lockhart's UTEP teams from the mid 80s, however MinerMac did condense the Miners overtime win over Utah in the semifinals of the 1985 WAC Tournament into a 12-minute must-watch on YouTube. Lockhart finished that game with 12 points.
The most interesting video clip of Lockhart is actually his 1981 high school state championship game as a senior in Palo Alto, California.
Following his days with the Miners, Lockhart was selected by the New York Knicks in the sixth round of the 1985 NBA Draft. He spent the entire preseason with the Knicks and he was one of the final cuts bore the roster was set. Lockhart briefly spent part of that season with Albany in the Continental Basketball Association (CBA), but he had most of his success professionally in Australia. Between 1989 and 1991, Lockhart averaged 24.3 points, 6.6 rebounds, and 3.8 assists per game with the Eastside Spectres of the National Basketball League (NBL). He later became a basketball coach in Australia and despite numerous efforts to bring him back to UTEP in recent years, Lockhart was never able to make the trip to El Paso.
Outside of Don Haskins great teams in the 1960s, the UTEP men's basketball program dominated the WAC in the 1980s. They went to the NCAA Tournament every season from 1982-83 through 1989-90. Jeep Jackson and Chris Sandle are the only two members from those 1980s teams to have passed away. Gym Bice, Roy Howard, and Ralph Davis played on UTEP's 1992 Sweet 16 team and all three former Miners are no longer with us.
UTEP men's basketball downs UTSA to snap a 4-game losing streak