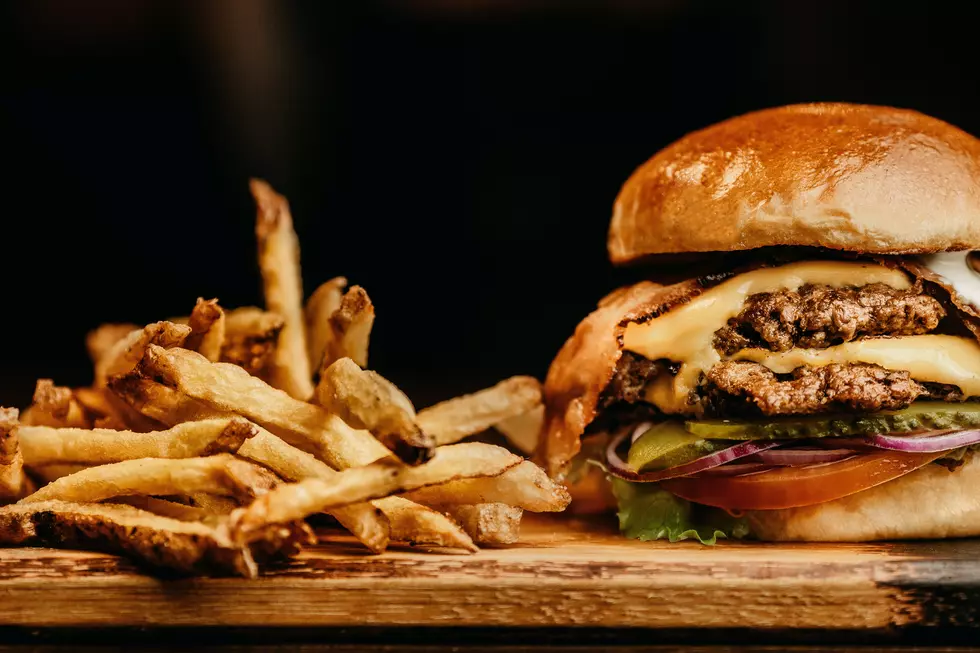 Must Try Burgers in Texas Includes One Delicious El Paso Burger
Jonathan Borba via Unsplash
What makes a burger so delicious?
I don't usually question the science behind it- I just order the burger and enjoy it. But it is a favorite, and in Texas we don't mess around with our burgers.
East Coast Traveler has named their "Best Must Try Burgers in Texas". I know what you're thinking: "East Coast Traveler? Did they get lost?" They don't explain what they were doing in Texas, but we can all thank them for compiling a list that is worthy of any burger lover or Texas foodie.
Enter your number to get our free mobile app
Among the list are:
Tookie's Burgers in Kemah
The Hay Merchant in Houston
Dugg Burger in Dallas
Chris Madrid's in San Antonio
Tejas Burger Joint in Tomball
Wallbanger's in Corpus Christi
Kincaid's Hamburgers in Fort Worth
And last, but certainly not least, Toro Burger Bar in El Paso.
Most specifically, East Coast Traveler highlights Toro's "Mi Papa's Burger" which comes with angus beef, pepper jack cheese, grilled onions & jalapeños toreados.
East Coast Traveler had this to say about Toro Burger Bar:
The Mi Papa is one of the best burgers you'll ever taste, but the real show stopper is the chile con queso-smothered tots. Not only are they tasty, but they're the largest tots in El Paso.
They're not wrong, the chile con queso smothered tots are DELICIOUS!
Toro Burger Bar also offers more than just burgers, like brunch.
And not-so-basic salads.
And it looks like they also offer specials!
Toro Burger Bar has four locations across town so that you can find out what the big deal is for yourself- you can check out the menu here.
10 After Party El Paso Favorites