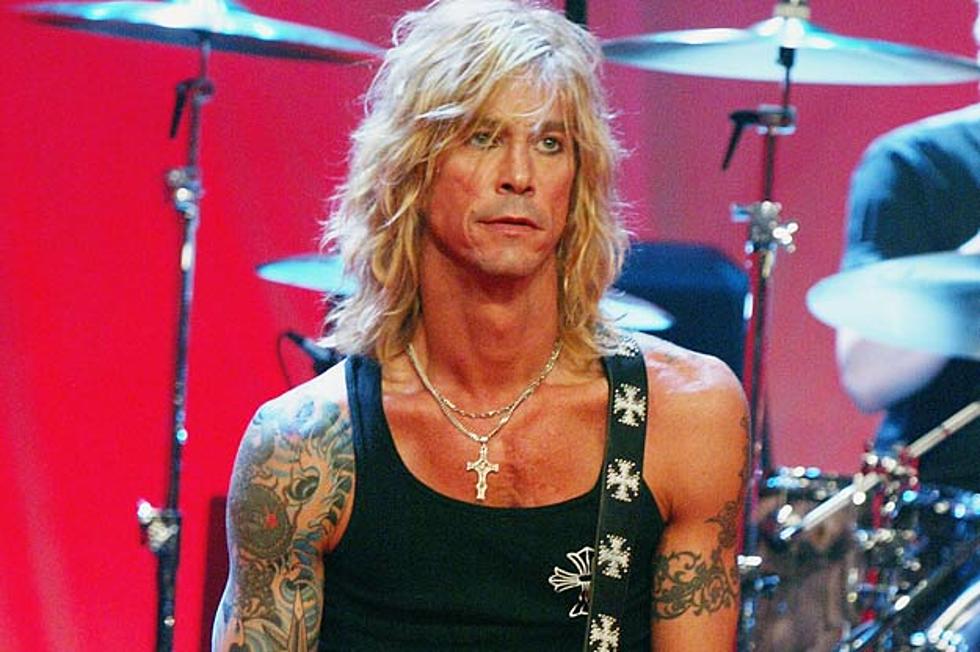 Duff McKagan Recalls Guns N' Roses Bidding War
On Monday, March 26, it'll have been 26 years since Guns N' Roses signed with Geffen Records for a reported advance of $75,000 amid a fierce bidding war with other labels over their talents. The band obviously went on to become legendary and has the Rock and Roll Hall of Fame induction looming next month. Still, former bassist Duff McKagan looked back at the old days, when the band was scratching and clawing its way to the top.
McKagan spoke to VH1 Classic Rock Nights about the period when GN'R were being heavily courted and thus well-fed as record company execs wooed them, taking them out for expensive drinks and dinners on the corporate card.
"The funny thing about leading up to getting signed was there became this bidding war," McKagan recalled. "Like one record company offered us a small deal, and then another record company said, 'Well they're going to offer them a deal, we'll offer them a little bit bigger of a deal,' and suddenly, there was this bidding war."
Even with the battle, the band still didn't get a massive contract but it was okay by them since their bellies were full, as were there beverage cups. He continued, "Not like we got a huge deal. Our initial deal wasn't huge but what was great about the bidding war is that they all took us to lunch and it was the first time we really started eating good food."
McKagan confessed that the band wanted to keep the labels locking horns in order to continue enjoying free grub and booze. He said, "Of course, we would order as many cocktails as we could so we didn't want the bidding war to end! It was free lunch for a good three or four weeks."