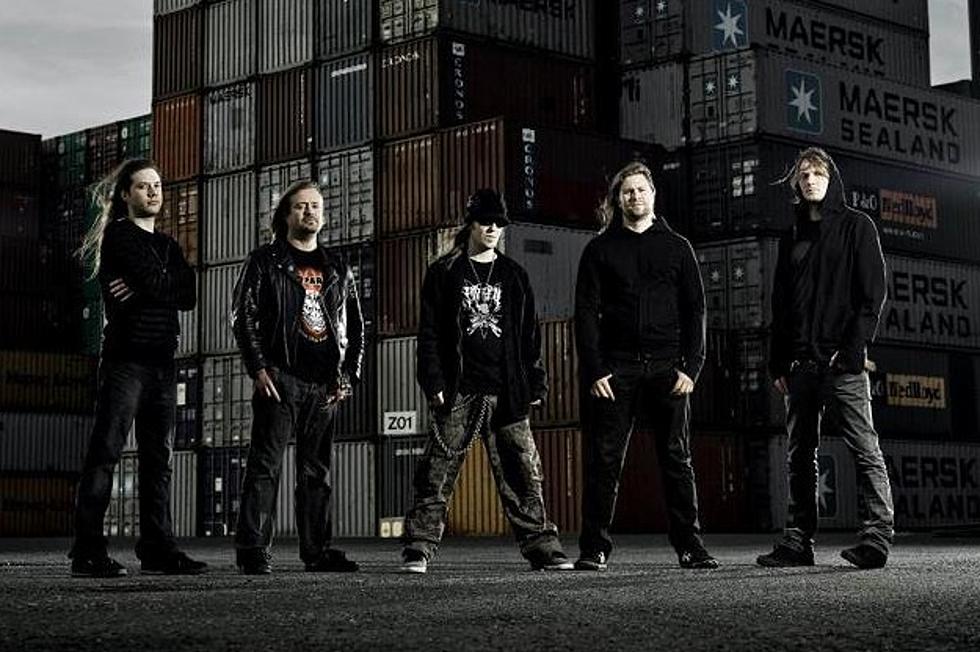 Children of Bodom to Unleash 'Holiday at Lake Bodom' 15th Anniversary CD/DVD
The pride of Finland's metal subculture, Children of Bodom, recently celebrated their 15th year under the COB name with a recent tour featuring Eluveitie and Revocation. However, the band is continuing the celebration by releasing 'Holiday at Lake Bodom (15 Years of Wasted Youth),' a CD/DVD retrospective of the band's career.
'Holiday at Lake Bodom' will contain specially selected songs from all seven Bodom albums, footage of the band touring around the world, plus a never before seen music video for 'Shovel Knockout.'
The release will also continue the tradition of the band recording funny cover songs such as Britney Spears' 'Oops I Did It Again' and the Eddie Murphy classic disaster 'Party All the Time.' The band hasn't revealed what songs they'll be covering, leaving Bodom fans anxious for the new re-imaginings.
"'15 Years of Wasted Youth' is the sound of Children of Bodom working hard, partying hard, being relentless and stubborn," says frontman Alexi Laiho. "We went through many brick walls to get forward and after seven studio albums, two live albums, non stop touring, bleeding and breaking a lot of bones, I thought we were justified to put out this album. Let the music speak for itself. You have been warned."
'Holiday at Lake Bodom (15 Years of Wasted Youth)' is set to be unleashed into the world on May 22.